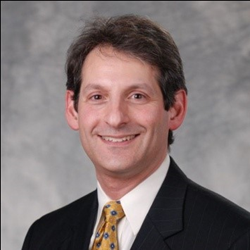 Boston, Massachusetts (PRWEB) November 04, 2015
On October 26, 2015, the United States Tax Court issued its 31-page opinion in Estate of Edward Redstone v. Commissioner, 145 T.C. No. 11 (2015). The Tax Court held that Edward's estate owed no gift tax arising out of the 1972 settlement between Edward, his brother Sumner, and their father Mickey Redstone. The IRS had sought over $1.1 million in tax deficiencies and penalties -- and over 40 years of interest -- from the Estate of Edward Redstone, who died in 2011.
"Our team, including Loretta Richard of Ropes & Gray, and Ellen Tanowitz of Tanowitz Law in Newton, worked hard to bring Edward's extraordinary story of family rivalry and resolution to light before the Tax Court," said Attorney Howard Castleman, lead counsel for the Estate. Castleman added, "In the end, the Tax Court's opinion was a straight-forward application of tax law to a clear set of facts, no matter how extraordinary those facts appear 40 years later."
According to court documents, the 1972 settlement ended bitter family litigation among the Redstones concerning Edward's 40% ownership of National Amusements, now a multi-billion media company with controlling interests in CBS Corp. and Viacom. As a result of the settlement, Edward separated all ties with National Amusements and 1/3 of his shares were transferred – at the insistence of his father -- to trusts for Edward's children.
The IRS claimed in its notice of deficiency that Edward's transfer of shares to his children had been a gift, for which Edward should have paid gift tax. The IRS also alleged fraud, claiming that Edward, Sumner and Mickey conspired to avoid paying gift tax by adopting the fiction of an "oral trust" in favor of Edward's children. In addition to the $1.1 million in tax deficiency and penalties, the IRS asserted the right to recover over four decades of interest, which could have added an estimated $20 million to the tax bill. The IRS's attempt to impose a gift tax after more than 40 years following a transfer of property is widely believed to be unprecedented, according to Attorney Castleman.
At trial, the Estate presented evidence that Edward's agreement to transfer shares of the family business to trusts for his children was a precondition to settling the bitter and protracted family litigation. According to the testimony of James DeGiacomo, Edward's attorney during the 1971-72 litigation and one of the few surviving witnesses from that time, the dispute was"tearing the family apart," and Mickey had refused to settle unless Edward transferred a portion of the disputed shares to his children. Under these circumstances, the Estate argued, the transfer of stock was not a gift, but rather a compromise of a disputed claim and an "ordinary business transaction" within the meaning of the gift tax regulations. The Tax Court agreed, holding that the transfers did not give rise to gift tax liability for Edward's Estate.
Attorney Castleman described the Tax Court opinion as "well-reasoned and thorough." Castleman added, "What is extraordinary is that, after more than 40 years, the IRS alleged that Edward Redstone's compromise of a bitter family dispute was a "sham" to avoid gift tax where, as the Tax Court held, 'All evidence points in the opposite direction.'"
According to Ropes & Gray's Loretta Richard, "the Tax Court makes clear that the settlement of protracted litigation between family members is adequate consideration that does not result in a taxable gift. In addition, the case established that the consideration does not have to come from the beneficiary of the transfer. These are critical points in reviewing transfers between warring family members."
More about Castleman Law LLC
Castleman Law LLC, with offices in Boston and Newton, Massachusetts, was formed by Howard Castleman in April 2010. The firm builds on Mr. Castleman's experience leading legal teams that cut across traditional institutional and geographic boundaries to handle complex litigation. The mission of Castleman Law LLC is to assemble on a project-by-project basis teams of professionals from around the country that best meet the demands of a particular litigation. Rather than being tied to the structure of a large law firm, each matter is supported by a project-based infrastructure no larger than necessary to meet client needs. Its project-based approach responds to demands corporate clients increasingly make of their law firms: improve productivity, engage the best experts, and provide a fee structure that can be budgeted for.