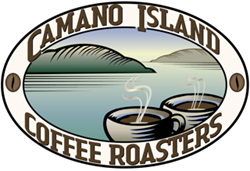 Consumers want to support businesses that are socially responsible, and the responsibility is a critical aspect of any successful business moving forward." said Jeff Ericson, Camano Island Coffee Roasters Founder and CEO
Camano Island, WA (PRWEB) November 03, 2015
Camano Island Coffee Roasters Founder and CEO Jeff Ericson will present "The Next Wave of Capitalism: The Social Enterprise" at the TEDxSnoIsleLibraries lecture event on November 6, 2015. The event will take place at the Edmonds Center for the Arts at 410 4th Ave. N in Edmonds, Washington. Ericson's presentation will cover social responsibility and its growing role in business.
"At Camano Island Coffee Roasters, we take sustainability very seriously, and I believe that other businesses should take it seriously as well," said Jeff Ericson. "Consumers want to support businesses that are socially responsible, and the responsibility is a critical aspect of any successful business moving forward."
TEDxSnoIsleLibraries begins at 9:00 a.m. on Friday, November 6, 2015, and runs until 5:30 p.m. The event features some of the most fascinating thinkers, innovators, artists and speakers from around the Pacific Northwest for a day of "Ideas Worth Sharing." The organizers of the event promise a "truly unique gathering and a fascinating day of discovery and connection." For more information, and to register to attend the event, visit the TedxSnoIsleLibraries website at: https://www.ted.com/tedx/events/15160
About Camano Island Coffee Roasters: Camano Island Coffee Roasters is based on Camano Island, WA. Founded in 2000 by Jeff Ericson with the simple philosophy that a business can change the world for good, Camano Island Coffee Roasters offers only the best organic, shade-grown and fairly traded coffees from around the world and delivers it straight to coffee lovers nationwide.