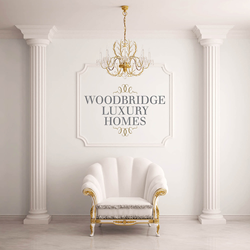 We're very pleased with the pace of these acquisitions. It truly enhances our ability to offer unrivaled quality and selection to discerning residential buyers seeking fashionable addresses. Adam Rosenfeld, Founding Partner of Mercer Vine
Sherman Oaks, Ca (PRWEB) November 04, 2015
Woodbridge Luxury Homes has announced the closing of an exclusive estate on a rare flag lot in the Trousdale section of Beverly Hills. The property, which will feature a $30+ million dollar custom home, will break ground in early 2016.
This latest purchase marks the 50th acquisition by the high-end real estate development company in some 18 months. "We're very pleased with the pace of these acquisitions. It truly enhances our ability to offer unrivaled quality and selection to discerning residential buyers seeking fashionable addresses," states Adam Rosenfeld, Founding Partner of Mercer Vine the company's exclusive brokerage.
Woodbridge Luxury Homes has recently closed on multiple, well-appointed properties in the flats of Beverly Hills on Palm Drive, Walden Drive and Oakhurst Drive along with the purchase of a private estate off of Stradella Road in Bel Air. These acquisitions make Woodbridge among the largest owners of residential homes in the Beverly Hills and Bel Air neighborhoods. Slated purchases in Holmby Hills, Hidden Hills and Hollywood Hills further augment the holdings of this premium builder and developer known for delivering the next level of well-appointed residences to the marketplace.
The Woodbridge development projects are planned and conceived by an international team of designers and architects from England, Ireland, South Africa and the US and are renowned for their high level of quality and meticulous attention to detail.
"These residences reflect sophisticated craftsmanship and some of the most progressive designs and amenities in contemporary architecture," states Rosenfeld.
Woodbridge's diverse range of architects have a bourgeoning reputation for raising the bar, re-defining modern luxury, and setting a new standard for modern California living.
Contact:
Adam Rosenfeld
Founding Partner
Mercer Vine Real Estate
310-595-5915
About Woodbridge Group of Companies, LLC
The Woodbridge Group of Companies, LLC consists of: Woodbridge Structured Funding (https://www.woodbridgeinvestments.com/), LLC, a leader in the structured funding industry since 1993; Woodbridge Luxury Homes of California, a real estate development company specializing in buying and selling luxury real estate in the Los Angeles area; Woodbridge Realty of Colorado, a full-service, real estate company that sells commercial and residential properties in Aspen, Basalt, Carbondale, and Glenwood Springs, Colorado; Riverdale Funding, LLC, 35 years of experience in working with commercial loans, first mortgages and real estate acquisitions; and Woodbridge Structured Funding Foundation, the philanthropic wing of the Woodbridge Group of Companies, the Foundation seeks to improve the quality of life of sick children, distressed women, and veterans in need.