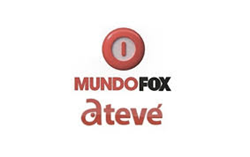 this TV station, was built, not by Mr. Romay, or Caribevision, but by the great professionals who dedicate their talent on a daily basis and to the community, which chooses to tune in. We believe Mr. Romay forgot that –but we will not
Miami, FL (PRWEB) November 04, 2015
After four years of litigation, a jury today awarded Caribevision Holdings, Inc., a $58 Million unanimous verdict against America TV, its founder Omar Romay, and other Romay-controlled entities for failing to act with good faith and fair dealing towards his Partners, breach of contract, and shareholder oppression. In addition, the Court also granted, Caribevision's request to dissolve the Joint Venture between it and America TV in 2010. The case was heard before the Honorable Monica Gordo, in the Circuit Court for Miami Dade County, under case number 2011-025608-CA-01.
According to the Plaintiff's Complaint, filed in the case, Caribevision is led by industry leaders, including its CEO, Carlos Vasallo, who also owns movie channels, Cine Estelar and Cine Nostalgia, and the leading portfolio of Spanish-language movies. Its principal investors include Alejandro Burillo Azcarraga who is the former President of Televisa and owner of the Mexican conglomerate Grupo Pegaso, Emilio Braun Burillo, owner of Grupo Brabur and several Miami-based funds, and Telecinco, one of Spain's leading TV networks, which is owned in part by a group led by former Italian Primer Minister, Silvio Berlusconi.
According to the multiple motions filed in the case, in 2010, Caribevision contributed six TV stations, and Romay contributed one, and formed a 50/50 Joint Venture company, to be led by Romay as CEO. Soon after the Joint Venture started, Romay began to take a series of actions which he alleged diluted the percentage interests of Caribevision to approximately 20% and take control of the Board of Directors, prompting Caribevision to file suit, and in May of this year, to obtain an Order from Judge Gordo, appointing a Receiver to take control of the companies, until the trial was concluded.
According to the Jury Verdict filed in the case, the Jury found that Romay's actions were unlawful, and awarded Caribevision a verdict of over $58,431,000. Caribevision's legal team was led by media/corporate lawyer Marcell Felipe, who develped the case strategy, and the litigation team, led by Omar Ortega, Rey Dorta and Nicole Ruesca. The defense was represented by a series of high profile lawyers, at different times, including Kendall Coffey, Ben Khune, Hector Lombana, Corali Lopez-Castro, Adam Schachter, David Rogero, Freddy Funes and Michael Davis.