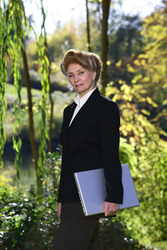 Grants Pass, OR (PRWEB) November 03, 2015
No matter what the season – spring, summer, winter or fall – articles appear warning that the season is bad for the eyes and suggesting prevention strategies. Articles particularly caution about seasonal dry eye in spring, summer and winter. Only in fall do dry eye symptoms retreat somewhat. However, according to Fresh Water Advocate and Sharon Kleyne Hour™ Power of Water® radio host Sharon Kleyne, there are vision concerns brought about by fall weather as well.
Seasonal dry eye symptoms and prevention, in spring, summer, winter and fall, will be discussed on Kleyne's upcoming radio show of Nov. 9, 2015.
The globally syndicated Sharon Kleyne Hour® Power of Water® radio show is heard weekly on VoiceAmerica (Health and Wellness, and Variety Channels) and Apple iTunes. The education oriented show is sponsored by Bio-Logic Aqua® Research – Water Life Science®, founded by Kleyne and specializing in fresh water, the atmosphere, body surface evaporation and dehydration. The Research Center's signature product is Nature's Tears® EyeMist® for dry eye.
Every season of the year, according to Kleyne, brings its own unique set of circumstances that can cause eye problems. Fortunately, with a little education and a few simple precautions, almost all of them can be prevented. Bear in mind that no two people are alike and it's up to each individual to discover the level of exposure that causes their eyes to react.
Spring is characterized by changing weather patterns, a transition from moist air to dry air and above all, the presence of airborne allergens, says Kleyne. Since most perennial plants bloom in spring, spring is pollen season and few substances are more irritating or dehydrating to the eyes of pollen sensitive individuals. Abrupt temperature changes also irritate the eyes.
Summer is arguably the worst dry eye season, Kleyne notes, especially when the temperature is high and the humidity low. Warm temperatures accelerate water evaporation in the eyes' tear film covering, which is 99 percent water. When the atmosphere is both hot and dry, not only is evaporation accelerated but the surrounding atmosphere is able to accept the escaping vapor.
Winter is also a bad dry eye season, according to Kleyne. Although cold air doesn't stimulate evaporation, it can't hold nearly as much water vapor as warmer air. When cold air hits the body in the form of wind, it can be extremely dehydrating and chapping to exposed surfaces. Also, much time is spent indoors in winter, in rooms with forced-air heating. Furnace air tends to be very dry and windows are kept closed so there is little air exchange with the outside. Winter is also the season for temperature inversions, which increase exposure to irritating airborne pollution.
Fall is not quite as bad for the eyes as the three other seasons, say Kleyne. Temperatures are moderating, the air is becoming increasingly humid and there is less air stagnation. Watch out for rapidly changing and widely varying temperatures and weather conditions, however, which can be irritating to the eyes. Several plant species produce pollen in fall.
Dry eye symptoms include irritated, itching and burning eyes, blurred vision, headaches, fatigue and increased stress. Kleyne's suggested prevention includes humidifying indoor areas (with a humidifier, bowls of water or houseplants), keeping windows open or cracked whenever possible, and pausing a few seconds before going outside or getting out of the car.
Drinking lots of water always benefits the eyes, says Kleyne. When the body contains abundant water, it can safely lose a little to evaporation. Kleyne advocates at least eight 8-ounce glasses per day in addition to all other fluids. Avoid alcohol, sugar and carbonation, which are dehydrating and don't overdo caffeine drinks. Unsweetened juice is fine. Four of the eight glasses should be consumed as whole glasses and not sipped, with two glasses upon rising. People weighing less than 100 pound should drink half their weight in ounces daily (100 pounds = 50 ounces).
Kleyne also recommends frequent misting with a personal portable hand-held humidifying device to supplement evaporated moisture in eyes, eyelids and face. Nature's Tears® EyeMist®, from Kleyne's Bio-Logic Aqua® Research, provides a quick and soothing tear film supplement. Available at Walgreen, Amazon.com and AC Lens.
©2015 Bio-Logic Aqua® Research Water Life Science®. All rights reserved.