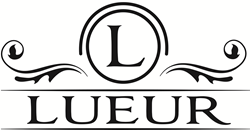 New York, NY (PRWEB) November 05, 2015
U.S. Antique Shows, the world's leading producer of indoor antique shows, recently reported the successful launch of their new antique jewelry and watch show, LUEUR. The event was hosted at the Javits Convention Center, Oct. 23-25.
"We're thrilled with the response we've received from LUEUR. The trade and consumer attendance was overwhelming for the entire duration of the show and many dealers informed us about exceptional sales they made on several of their most sought after pieces," says Dan Darby, Emerald Expositions vice president and U.S. Antique Shows general manager. "Plus, hosting our show simultaneously with JA Special Delivery attracted hundreds of trade buyers, encouraging many dealer-to-retailer sales."
Since relocating the antique jewelry show from Miami to New York this fall, LUEUR has exceeded all its attendance goals. The New York show welcomed thousands of attendees, from novice collectors to industry experts, to the Javits Center for all three days and showed a significant increase in attendance from the former Miami Beach location.
With more than 150 of the most elite purveyors of antique jewelry and watches, the show presented the most popular styles of jewelry from the Edwardian to Contemporary periods. Elegant signed pieces from famous global brands such as Cartier, Tiffany's, David Webb, Harry Winston, Patek Philippe, Van Cleef & Arpels, and many others permeated the show floor.
"We were most drawn to LUEUR because it provided a new venue in New York City showcasing the most unique and diverse assortment of antique and vintage jewelry just as retailers begin focusing on the holiday season," said Alan Nacht of Bernard Nacht & Co. "Our Simply Engaging® line of pre-owned engagement rings, encompassing all eras from Victorian to modern, had a great success at the show."
Ken Burns of Benchmark Estate Jewelers felt that synchronizing LUEUR show dates with JA Special Delivery yielded positive results for the dealers. "Running the show concurrently with JA Special Delivery was very beneficial. By U.S. Antique Shows continuing this partnership with the announcement of LUEUR Spring, I expect to see a significant number of JA NY buyers on the show floor as there were this fall." He also noted that the Javits Center was a great location, especially with the upcoming Hudson Yards development. "The area around the center will become one of the most phenomenal areas in the entire city."
U.S. Antique Shows now produces six shows nationally. The next New York show scheduled is the Pier Antique Show to be held at Pier 94, Nov. 14-15, 2015. The show producer recently announced the launch of LUEUR Spring, which will run concurrently with the JA New York Show and the MJSA Expo trade event at the Javits Convention Center, March 13-15, 2016. For more information, visit http://www.USAntiqueShows.com.
###
About U.S. Antique Shows
U.S. Antique Shows, producer of the industry's most anticipated events, serves the unique needs of the antique and antique jewelry marketplace with shows in Las Vegas, Los Angeles, Miami, Miami Beach and New York. The group's events offer a broad range of antiques as well as antique, vintage and estate jewelry and watches, and annually draws more than 50,000 consumers and 3,000 dealers from 28 countries worldwide.
U.S. Antique Shows is a division of Emerald Expositions, North America's largest owner and operator of business-to-business and consumer tradeshows. The company's jewelry portfolio is comprised of trade and consumer events including the U.S. Antique Shows division, Couture, JA New York, and JA Special Delivery.
For more information, visit http://www.U.S.AntiqueShows.com, follow us on Twitter: @USAntiqueShows, like us on Facebook: Facebook.com/OfficialPage.USAntiqueShows and explore our Pinterest: Pinterest.com/USAntiqueShows. Check out our new blog at blog.usantiqueshows.com.