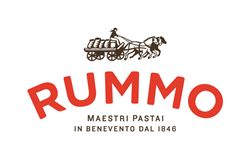 Benevento, Italy (PRWEB) November 05, 2015
"We are honored by and grateful for such dedicated support," said Cosimo Rummo, President and CEO of the pasta factory carrying his name, shortly after the spontaneous kick-off of the social media campaign #SaveRummo. It came as a surprise to the family that the social media campaign reached over 90 thousand likes in only one day, and has been growing exponentially ever since. It has grabbed everyone's attention, from our employees to the journalists, who have called numerous chefs to our rescue. This helped the company boost its awareness in just a few days. To learn more about the social media campaign #SaveRummo, which has reached almost 150 thousand likes to date, follow the link https://www.facebook.com/events/858013070963026/.
The town and surrounding area of Benevento in Campania, Italy, where Pasta Rummo's factory is located, were hit by a twelve-foot high wave during the night of October 14th, flooding the whole production facility.
Just like many other companies in Benevento, RUMMO's lines of production have been damaged, but fortunately the most important ones will be up and running soon. Furthermore, RUMMO's warehouse can hold up to 30,000 pallets, 20,000 of which were not affected by the disaster (the space is over 90ft tall and only the bottom 6 were damaged), so the company can still respond to the urgent requests of its clients, also thank to the warehouses located in Paris, London, and New York City. Everyone involved in the company is working to restore the production plant, and within four to six weeks 70% of production should be back on track. In the meantime, a backup site has been activated.
"We are putting all of our efforts into restoring full-time production as soon as possible. Cleaning operations are almost over and now have better control on the restoration process. Everyone in the area considers RUMMO a model to follow thanks to our range of top quality technologies, our cutting edge production processes, our philosophy, and our human talent," continued Mr. Rummo, who represents the 6th generation of the family business.
RUMMO produces a wide range of pastas (140, counting dry, organic, whole wheat, egg-based, and gluten free) to satisfy new food trends and dietary habits. The company has recently brought to the market new types of pasta, which nonetheless maintain Campania's traditional handmade techniques, and slow cooking times, in order to preserve the high quality raw materials with the patented method "Lenta Lavorazione" (slow production). This method gives chefs several benefits: it is resistant to boiling, it keeps its original shape after cooking instead of clumping in the plate - even after pan-frying and during the waiting time, before it is served. It is a strong and resistant pasta, which keeps its scent of durum wheat, due to the fact that it is made of only the best durum wheats in the world, selected each year based on the quality of the harvest. In order to maintain the guaranteed standards, every batch of production also undergoes strict quality checks and tasting tests conducted by two chefs. Due to seven international certifications - it is the first and only pasta to have obtained a product certification (Veritas Bureau Certification N. 385/003) for its resistance to boiling – and two RUMMO plants, it exports its products to 45 nations. Every year, exports amount to 35% of total production, and the company's primary foreign markets are the U.S., Japan, Great Britain, and Germany.