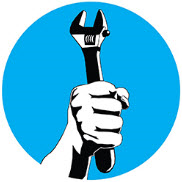 'US online sales topped $300 billion in 2014. There is great opportunity in the building products sector within e-commerce. We partner with companies to help realize their online potential."
Raleigh, NC (PRWEB) November 04, 2015
Recognizing the ever-increasing pressure on companies to do more with less, specifically increase sales without increasing head count, Building Supply Online Services offers managed e-commerce solutions to help increase online product sales.
Building Supply Online Services focuses solely on e-commerce in the building products sector and considers themselves an extension of your sales force without the added head count. Offering online and mobile, managed e-commerce solutions that can be seamlessly added to a clients current website. By optimizing the contractors and consumers online experience and continually creating innovative ways for clients to increase online revenue, Building Supply Online Services goal is to increase online product sales and lower the cost of doing business.
"US online sales topped $300 billion in 2014. There is great opportunity in the building products sector within e-commerce," said Carolynn Pitcher Brescka, co-founder and Director of Clients Services. "Having the right platform in place and the right partner managing your online sales allows you to do more with less. We have developed a customized template that easily integrates into an existing website and allows us to offer a very affordable e-commerce platform for our clients. I have been in the building products industry for 22 years and I know first-hand the need for an affordable e-commerce option. That is why we are very excited to offer our managed e-commerce platform specifically for building product retailers and manufacturers. "
Using a customized template keeps costs low and development time to launch takes only a few weeks versus several months. When helping clients realize their online potential, Building Supply Online Services goes through a series of questions to clearly understand the sales goals, the current business model, and the type of online store front that the client envisions.
The e-commerce platform has managed administration, is optimized for all devices, can work in tandem with POS systems, has built-in credit card processing, order processing with email notification, links to product warranty and installation, and has a dedicated project manager. The end result is a streamlined shopping experience so contractors and customers can easily search and purchase products and checkout as quickly and securely as possible. For each client, Building Supply Online Services provides monthly sales reports, customer and logistics reports, and traffic reports which show various breakdowns of traffic conversion to understand more about where customers are coming from, such as links from other websites, Google ad words, and internet searches.
For more information, please contact Carolynn Pitcher Brescka directly at carolynn(at)buildingsupplyonlineservices(dot)com or visit http://www.buildingsupplyonlineservices.com
Carolynn can also be reached on Linkedin @ https://www.linkedin.com/pub/carolynn-brescka/35/235/a91 or on http://twitter.com/buildingSOS
About Building Supply Online Services: After twenty-two years in the building industry, Carolynn Pitcher Brescka noticed an industry wide need for an affordable, managed, e-commerce solution for building product retailers to be able to offer products to contractors and consumers online so she created a solution. Developed by a team of building product professionals, this e-commerce solution is certain to create positive online sales results for building product suppliers, distributors and manufacturers.