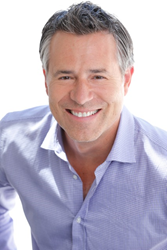 (PRWEB) November 03, 2015
Craig Strong, a licensed real estate agent in the Toluca Lake/Studio City/Sherman Oaks, California, market, has joined the prestigious Haute Living Real Estate Network.
The Haute Living Real Estate Network (HLRN) of Hauteresidence.com is proud to recognize Craig Strong as a prominent real estate professional and the network's newest partner. HLRN unites a distinguished collective of leading real estate agents and brokers, highlighting the most extravagant properties in leading markets around the globe for affluent buyers, sellers, and real estate enthusiasts.
About Craig Strong:
New York native Craig Strong has leveraged his outstanding people skills, keen business sense, and spot-on marketing talents in his transition from successful executive at a four-generation family company to savvy property investor to award-winning realtor in the upper echelon of Greater Los Angeles agents. Craig's extensive knowledge of the local market, commitment to civic participation, and firm belief in giving back to his community, have made him virtually synonymous with Toluca Lake realty.
Craig began his career—and honed his skills—from his perch as vice president of manufacturing for Point Blank Body Armor, the world's largest producer and distributor of specialized body armor. After the family enterprise was sold, Craig relocated to Los Angeles and brought those same, hard-won abilities to bear investing in real estate. Success on that stage led Craig to develop his own clientele as an agent, and he hasn't looked back.
Quickly catapulted to the ranks of the most sought-after real estate agents in L.A., Craig has won a host of prestigious awards and continues to be a "Top Producing" sales agent, comfortably working side-by-side with business and financial managers, attorneys, and the celebrity set.
In addition to his professional accomplishments, Craig's civic participation in Toluca Lake and Studio City as well as his fundraising for Children's Hospital Los Angeles demonstrates his desire to give something back to his community. He understands the issues that impact local citizens and strives to address and solve them through his positions on The Greater Toluca Lake Neighborhood Council—for which he chairs the Public Safety Committee—the Toluca Lake Homeowners Association, and the Toluca Lake Neighborhood Watch––for which he is a co-chair.
Craig lives in Toluca Lake with his wife actress Tara Strong—star of such animated hits as My Little Pony, Rugrats, Powerpuff Girls, and Ben-10, to name just a few—and his two sons, Sam and Aden.
Not content to rest on his laurels, Craig continues to go above and beyond his clients' expectations in both marketing and selling their properties, and finding them their perfect new home. He is looking forward to many more years serving his community as one of its most in-demand agents.
To learn more, visit Craig Strong's Haute Residence profile: http://www.hauteresidence.com/member/craig-strong
About Haute Living Real Estate Network (HLRN):
Haute Living Real Estate Network (HLRN) of Hauteresidence.com offers readers the most prominent directory of experienced realtors, brokers and luxury listings, and HLRN has grown to be the number one source for real estate news, residential developments, celebrity real estate news and more. Seeking an experienced interior designer? Hauteresidence.com is also home to Haute Design Network (HDN), a collective of celebrated interior designers that will help you decorate your new home or stage an active listing.
Access all of this information and more by visiting: http://www.hauteresidence.com