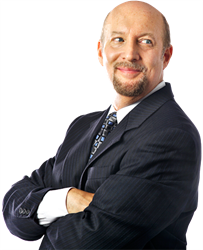 "Bankruptcy allowed [Trump] to move forward with his life, as it does for many other Americans who run into financial trouble and face debt payments to creditors that they cannot cover."
Queens, NY (PRWEB) November 03, 2015
As the presidential race gains momentum, current Republican frontrunner Donald Trump continues to make headlines for his financial past. A September 15, 2015 article in The Street details Trump's complex financial history and the four bankruptcies his businesses have undergone since 1991. The real estate kingpin tries to distance himself from these bankruptcy filings in debates and news interviews, but the fact remains that his association with bankruptcy does not sway his political supporters. This overall feeling of apathy led Bruce Feinstein, Esq., an experienced bankruptcy attorney based in Queens, New York, to discuss the social normalization of bankruptcy. "Trump is not an exception," says Mr. Feinstein. "If you can run for President after multiple business bankruptcies, the average citizen can also have a normal financial life after bankruptcy, including getting and using credit and buying a car or a home."
Donald Trump's financial dealings have been in the public eye over the years, and his bankruptcies are no exception. According to the article, "the real estate mogul, television star and Republican presidential frontrunner filed for corporate bankruptcy in 1991, 1992, 2004 and 2009. Three of the cases were related to his casino and hotel properties in Atlantic City, N.J."
Trump's run-ins were with Chapter 11 bankruptcy, a form of reorganization primarily utilized by businesses. It is also called "corporate" or "reorganization" bankruptcy, since the debtor can work towards the goal of becoming profitable once more while undergoing financial restructuring actions and paying off debt. Mr. Feinstein explains, "During the Chapter 11 bankruptcy process, the debtor can operate as a 'debtor in possession,' which means that they act as a trustee of the business and remain in control of its operations. As for restructuring, this may include accepting loans from new lenders or canceling unfavorable contracts."
For Donald Trump and several of his failed businesses, Chapter 11 allowed him to maintain the strength of his brand and grow as a businessman. His first bankruptcy occurred in 1991 when his corporation filed for Chapter 11 protection from creditors of his casino deal, the Taj Majal. Trump agreed to surrender half of his ownership interests in exchange for lower interest rates on the bonds that financed the casino's construction. The bankruptcy process allowed Trump to continue to build his empire, and helped him avoid losing his personal liabilities. Trump initially faced $900 million in such liabilities, which were used as guarantees on the business debt, but was able to reduce them to $550 million. "Trump was able to save both his personal and business financial health with the help of Chapter 11 bankruptcy," says Mr. Feinstein. "Bankruptcy allowed him to move forward with his life, as it does for many other Americans who run into financial trouble and face debt payments to creditors that they cannot cover."
Trump's later bankruptcies are further examples of how Chapter 11 bankruptcy in New York can help a business – and a business owner – to work through debt by way of restructuring deals and updated payment plans. Trump's failed investment in the New York Plaza Hotel left him with millions of dollars in unpaid debt services payments. Through Chapter 11 bankruptcy, Trump was able to reorganize over $550 million in debt. "This bankruptcy process allowed Trump to negotiate easier payment terms in exchange for handing over 49% stake in The Plaza to several lender partners," explains Mr. Feinstein.
The third and fourth bankruptcy filings revolve around the Trump Hotels and Casino Resorts. This holding company went public in 1995, but ended up racking up $1.8 billion in debt. Competition led the company to file for bankruptcy protection in 2004. The company emerged from bankruptcy as Trump Entertainment Resorts, but continued to struggle amid the financial recession and gaming competition. Trump Entertain Resorts filed for bankruptcy in 2009, but days before filing Trump resigned from the company board. "The financial actions surrounding the Trump resorts and casino offerings are complex and ongoing, but what is amazing is Trump's ability to maintain his brand and continue to do business throughout these bankruptcy proceedings," says Mr. Feinstein. "While Americans have differing opinions on Trump himself, the fact of the matter is that Chapter 11 bankruptcy allowed Trump to build his businesses instead of collapsing, and then set his sights on the country's highest political office."
Mr. Feinstein emphasizes that Trump's bankruptcies can be seen as a testament to the fact that bankruptcy is not a permanent stain on a person's life. People can rebuild after bankruptcy, using the financial relief they gain from the process to restart their lives and move forward. They can also increase their credit score throughout and soon after the bankruptcy process. Paying bills on time, establishing a manageable budget, and opening a secured credit card account can all help them rebuild their credit. Just like Donald Trump, Americans can come out of debt and live productive, financially healthy lives after filing for a bankruptcy.
The Law Offices of Bruce Feinstein has nearly two decades of experience in bankruptcy law, helping clients and families resolve their issues and move forward with their lives. Visit bfeinsteinesq.com for more information or call (718) 514-9770 to reach the New York office.
###