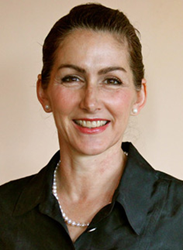 Santa Rosa, California (PRWEB) November 03, 2015
Sonoma County's Dr. Heather Furnas was recently named as a Top Doc by cosmetic surgery website, RealSelf. Based solely on reviews from the public, the annual RealSelf list names its most valued plastic surgeons and aesthetic professionals. Dr. Furnas is excited to be part of this outstanding group of doctors.
RealSelf boasts a unique online presence as it is a fully community-driven website. They provide patient resources, reviews, physician rankings, and a myriad of general information relating to cosmetic surgery and aesthetic medicine. Users of the site are able to ask questions about plastic surgery procedures, share their personal stories, and post photos of their experiences. The website, created in 2006, now logs more than 3 million visitors every month.
The designation of Top Doc is a coveted title among participating physicians. Less than 10% of all doctors on RealSelf are awarded the moniker. Metrics used by RealSelf to determine their annual rankings include physician ratings and favorable feedback. However, the most important factor, for those named a Top Doc, is the amount of interaction and expertise the physician shares with the thousands of patient queries RealSelf receives.
Dr. Furnas' work with RealSelf is only one aspect of her patient outreach. "Patient education is an important part of our practice. We love teaching as much as our patients love learning," Dr. Furnas explains. "In addition to our written materials and our TouchMD program, we offer our patients continually updated information on our YouTube channel, our website, our blog, our newsletter, social media, and our special events."
In 1992, Dr. Heather Furnas founded Plastic Surgery Associates along with her husband, Dr. Francisco Canales. "As a husband-and-wife team, our practice is like our second family, and our staff is an extension of that philosophy." Together, the two bring more than 40 years of experience with both surgical and noninvasive procedures. Along with their surgical practice, Dr. Furnas is also co-creator of the Allegro MedSpa; providing a full range of cutting-edge, nonsurgical, aesthetic treatments.
Anyone who would like to find out more about Plastic Surgery Associates, Allegro MedSpa, or schedule a consultation appointment with Dr. Furnas should contact the office at 707.537.2111. Situated in the heart of Napa Valley, Plastic Surgery Associates makes an ideal location for a rejuvenating get away. Potential patients from outside of the area are encouraged to speak with a patient coordinator for travel and reservation assistance.
Contact:
Dr. Heather Furnas
Plastic Surgery Associates
4625 Quigg Drive
Santa Rosa, California 95409
707.537.2111
http://www.enhanceyourimage.com