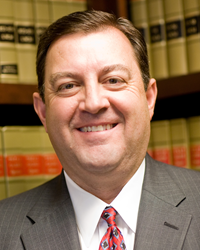 I am thankful to our client for trusting our firm to protect their right to justice during an incredibly personal and difficult time.
Dallas, TX (PRWEB) November 04, 2015
Dallas personal injury attorney Michael Guajardo has been awarded the 2015 John Howie Award by the Dallas Trial Lawyers Association. The prestigious John Howie Award is given annually to the DTLA member, or members, who have shown a "courageous pursuit of justice in the face of adversity."
"I am honored to receive this award and thank everyone who voted for my client and me," said Guajardo. "Anytime you are recognized by peers you respect and admire, it's a great validation and endorsement for the hard work we all do to fight for our clients. There were many worthy nominees and that just goes to show the quality of the legal community here in Dallas."
Named for noted Dallas lawyer John Howie, former DTLA president and tireless advocate for plaintiff rights who passed away in 2002, the John Howie award was established to recognize attorneys, and their clients, who recently faced overwhelming adversity in the pursuit of justice for a particular case. The award is voted on by the DTLA Board of Directors at their monthly luncheon and will be awarded at a ceremony open to members and press on November 5.
"John Howie was an extraordinary attorney and advocate for his clients for more than 25 years," said Guajardo. "I couldn't think of a better tribute to his legacy than an award highlighting the challenges attorneys and our clients face when fighting for what's right."
Guajardo and his client were recognized for their Title IX case against Southern Methodist University and the institution's handling of sexual assault. Under the federal Title IX law, schools that receive federal funding must respond swiftly and strongly to claims of sexual assault and harassment. Although SMU is a private institution, it does receive federal funding. The terms of the settlement are confidential.
"When facing a large, powerful institution, such as SMU, you will undoubtedly face immense challenges and public scrutiny," said Guajardo. "I am thankful to our client for trusting our firm to protect their right to justice during an incredibly personal and difficult time."
About Michael Guajardo and Guajardo & Marks, LLP
Michael Guajardo is a co-founding member of the Dallas personal injury firm of Guajardo & Marks, LLP. He has won numerous awards and recognition during his career and is the immediate past president of the Texas Trial Lawyers Association. Guajardo has appeared in various news publications to discuss the intricacies, application and need for Title IX laws and their enforcement.
Guajardo & Marks, LLP is a Dallas personal injury law firm dedicated to helping victims of catastrophic injury and wrongful death. The firm handles cases involving car accidents, truck wrecks, vehicle defects, wrongful death, construction accidents and more.