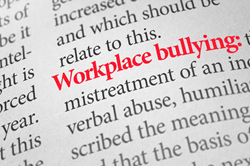 Can an organization truly tackle workplace bullying?
(PRWEB) November 04, 2015
Today Dr. Curry offers strategies for ending workplace bullying. Lynne Curry, Ph.D., SPHR (CEO of The Growth Company, Inc. and author of Solutions and Beating the Workplace Bully) has over 30 years of experience in management consulting. Her latest article discusses 5 important ways for organizations to tackle workplace bullying:
"On Oct. 19, the Municipality of Anchorage established a workplace bullying policy that invites city employees who experience or observe workplace bullying to report it, without fear of retaliation. The policy defines a workplace end goal in which all employees are treated with respect and lets those who bully know that they face discipline and potentially termination.
What will it take for other employers to follow suit? They need to understand the importance of having a bullying policy in place, what it takes to implement an effective policy, what to expect once they create the policy and how it protects their organization.
Can an organization truly tackle workplace bullying? Absolutely -- if leaders commit to five steps..."
Click here to read the full article.
The Growth Company, Inc. is a Human Resource Management consulting firm specializing in soft skills training, facilitation and mediation as well as investigations, coaching and manual/policy write ups and re-writes. The Growth Company, Inc. was established in 1978 and is one of the longest lasting consulting firms in Alaska. For further information about The Growth Company or Dr. Lynne curry, click here or go to http://www.thegrowthcompany.com. The Growth Company also hosts Workplace Coach Blog, where Dr. Lynne Curry and other HR professionals post about everyday situations that a manager or supervisor may come across. They provide insight and the correct to approach and handle these situations.