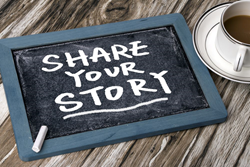 3 out of every 10 people in the workplace are bullied
(PRWEB) November 04, 2015
Lynne Curry, Ph.D., SPHR (CEO of The Growth Company, Inc. and author of Solutions and Beating the Workplace Bully) has over 30 years of experience in management consulting and frequently receives questions from clients regarding situations in the workplace. Today, she celebrates a new website dedicated to workplace bullying.
Bullies roam offices and can be found everywhere from break rooms to boardrooms. They can make work life a living hell–and even ruin careers. Whether the bully is a boss or a coworker…whether focused on the target of manipulation, intimidation, verbal abuse, or deliberate humiliation, this blog is about creating a anti-bullying community worldwide, banding together to instill confidence while providing tools, techniques, and advice on how to fight back.
3 to 4 out of every 10 people in the workplace are bullied; while over 65.6 million people are either bullied or have witnessed bullying in the workplace. Statistics are staggering. The good news: this CAN be changed.
Visit the http://www.bullywhisperer.com to share specific experiences with workplace bullying, read other's stories, or get advice from Alaska's Workplace Bullying Experts, Dr. Lynne Curry and Richard Birdsall, J.D.