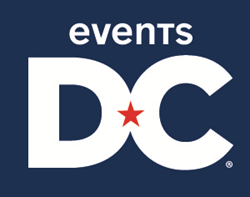 Washington, DC (PRWEB) November 03, 2015
BizBash, the leading voice of innovative meetings, events, and conferences in North America in collaboration with Events DC, the official convention and sports authority for the District of Columbia, announced its first class of event professionals to be inducted into the BizBash Hall of Fame, Washington, DC. Events DC will host the ceremony, to be held at Carnegie Library at Mt. Vernon Square on November 4, 2015.
In making the announcement, BizBash C.E.O. and founder David Adler stated, "Our mission at both BizBash and with our event partner, Events DC, is to celebrate the power and impact of live experiences to not only the greater community but also the next generation of event and meeting professionals. Our first class of inductees represents a group of connectors, marketers, and collaborators who have been improving the fabric of our society for years."
"In a spirit of partnership with BizBash, Events DC is honored to induct Washington, DC's inaugural class into the BizBash Hall of Fame," said Gregory A. O'Dell, president and chief executive officer of Events DC. "This first class in DC represents the best and brightest of the local events industry across various lines of business, from entertainment, conventions and meetings to sporting and cultural events, and we are grateful to help celebrate their accomplishments and contributions at the Hall of Fame Awards. There is a tremendous amount of excitement about the District's vibrant event industry, and the BizBash Hall of Fame Awards is the perfect complement to continue highlighting and recognizing Washington, DC on a national stage."
The 2015 BizBash Hall of Fame, Washington, DC honorees include:

André Wells, founder and creative officer of Events By André Wells, is being inducted as a pioneer in event design with global clients in the world of government, society, major corporations, and Hollywood. Wells maintains his longtime roots in Washington, serving numerous hours volunteering in inner city schools.
Bill Homan, co-owner of Design Cuisine, is being inducted for his dedication to raising the level of events and catering in Washington, for more than 35 years with smart execution and constant innovation. Holman has an intuitive sense of what works and how to wow by building on his experience and talents.
Carla Hargrove McGill, president of Hargrove Inc., is being inducted for her inspiring leadership of an iconic, woman-owned, third-generation company in the event space. McGill is a continuous example to event professionals, showing the event industry's growth and the increased value of meetings, events, and trade shows. A Washington icon, along with companies such as Geico and Marriott, Hargrove has expanded their definition of events globally, by producing world-class event and exceptional entrepreneurship.
Carolyn Peachey, president of Campbell Peachey & Associates, is being inducted as the ultimate connector and event "Yoda." For more than 40 years she has been at the forefront of some of the most prestigious events in the D.C. market, including the creation of the Kennedy Center Honors. With hundreds of events under her belt, Peachey is just warming up, providing wisdom and continuously showing how to effectively create value from live gatherings.
Lisa Block, vice president, meetings and conferences at Society for Human Resource Management, is a life-long Washington resident and true people person. Block is being inducted in honor of her 25-year career leading event strategy and execution for the meetings industry, as a meetings advocate and for bringing the 2016 SHRM Annual Conference and Exposition back to our nation's capital.
ABOUT BIZBASH HALL OF FAME:
BizBash has hosted Hall of Fame Induction Ceremonies in New York, Los Angeles, Chicago, South Florida, Southern California, Toronto, and Boston. Additional information can be found at http://www.bizbash.com/about-us/hall-of-fame.
ABOUT BIZBASH:
BizBash is North America's #1 event marketplace for content ideas, news, and industry resources. Each month nearly 200,000 unique users look to BizBash for venue discovery, event style, and tools for their next event. Visit us at http://www.bizbash.com and follow us @bizbash on Twitter or http://www.facebook.com/bizbash.
ABOUT EVENTS DC:
Events DC, the official convention and sports authority for the District of Columbia, delivers premier event services and flexible venues across the nation's capital. Leveraging the power of a world-class destination and creating amazing attendee experiences, Events DC generates economic and community benefits through the attraction and promotion of business, athletic, entertainment and cultural activities. Events DC oversees the Walter E. Washington Convention Center, an anchor of the District's hospitality and tourism economy that generated more than $3.3 billion in direct attendee spending in its first decade (2003-2013), and the historic Carnegie Library at Mt. Vernon Square. Events DC also manages the Stadium-Armory campus, which includes Robert F. Kennedy Memorial Stadium and surrounding Festival Grounds, the non-military functions of the DC Armory and Maloof Skate Park at RFK Stadium. In addition, Events DC built and now serves as landlord for Nationals Park, the first LEED-certified major professional sports stadium in the United States. For more information, please visit http://www.eventsdc.com.
###