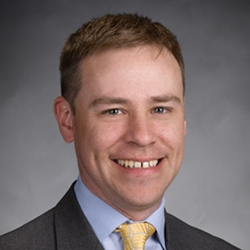 Yorba Linda, CA (PRWEB) November 04, 2015
Thermo Scientific is sponsoring a new, free educational webinar, "Analysis of Chemical Contaminants in Drinking Water: Two techniques to analyze pesticides and disinfection products in drinking water in less time", which will spotlight leading-edge sample preparation and LC-MS technologies. The Webinar, hosted by LabRoots, will discuss two time-saving techniques for analyzing pesticides and disinfection products in public water supplies, November 10, 2015.
Pesticides can infiltrate municipal drinking water supplies, and disinfection products may be added to treat water and destroy pathogens before H2O flows from your spigot. Environmental scientists who analyze contaminants such as pesticides and disinfectants face hurdles they must overcome. Obstacles include examining lower limits of detection, injecting less matrix, transporting smaller amounts of a sample, and staying a step ahead of government regulations.
The presentation will discuss EPA methods 543 and 557, which are of special interest to environmental researchers such as academic researchers, ecological scientists, water treatment professionals, and public health researchers.
Draft method EPA 543 includes using online pre-concentration/solid phase extraction (SPE) and tandem mass spectrometry for the quantitation of organic pesticides in drinking water. This approach emphasizes direct analysis of drinking water without pre-concentration using online extraction to increase sensitivity. Initial results from a high-sensitivity triple quadrupole mass spectrometer show detection limits ranging from 0.1 to 1.0 ng/L based on EPA LOD calculation criteria for a 1mL injection of drinking water.
EPA 557 delves into analysis of potential formation of haloacetic acid (HAAs) in public water supplies during the disinfection process. Due to possible health risks from consuming HAAs, the Environmental Protection Agency published Method 557 for the quantitation of HAAs using Ion Chromatography coupled to Tandem Mass Spectrometry (IC-MS/MS). The IC-MS/MS method facilitates direct analysis of drinking water samples, sparing you from the tiresome and time-consuming process of sample preparation.
The speaker, Jonathan Beck, PhD, marketing chemist and strategic marketing specialist for Thermo Fisher Scientific, will discuss advantages of online SPE for detection of low-concentration compounds, how Ion Chromatography provides excellent separations and selectivity for HAAs, and how MS/MS offers specificity and sensitivity that surpasses single quadrupole methods.
Dr. Beck, who has worked for the company for eight years, spent the past six years in the Environmental and Food Safety vertical market, focusing on LC-MS triple quadrupole instruments and on high-resolution LC-MS instruments, such as the Exactive Plus and Q-Exactive. Prior to working at Thermo Scientific, he worked at Varian, Inc., in the LC-MS Triple Quadrupole applications lab, and at Specialty Labs, on method development and validation on Triple Quadrupole instruments.
The complimentary webinar, hosted by LabRoots, will be presented on November 10, 2015, at 8 am Pacific/11 am Eastern/4 pm GMT.
For full details about the event and free registration, click here.
About Thermo Fisher Scientific:
Thermo Fisher Scientific Inc., a world leader in serving science, helps its customers to accelerate life sciences research, solve complex analytical challenges, improve patient diagnostics, and increase laboratory productivity.
About LabRoots:
LabRoots is the leading scientific social networking website and producer of educational virtual events and webinars. Contributing to the advancement of science through content sharing capabilities, LabRoots is a powerful advocate in amplifying global networks and communities. Founded in 2008, LabRoots emphasizes digital innovation in scientific collaboration and learning, and is a primary source for current scientific news, webinars, virtual conferences, and more. LabRoots is the owner and producer of BioConference Live – which has grown into the world's largest series of virtual events within the Life Sciences and Clinical Diagnostics community.