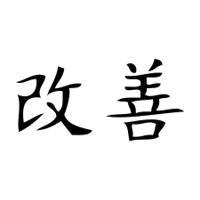 Kaizen events are the rugby matches in the continuous improvement arena and demand skilled facilitation to produce the "W" in the results column. This course provides leaders the skills to plan, facilitate, and close out a successful Kaizen.
Powell, Ohio (PRWEB) November 04, 2015
MoreSteam.com opened registration for a new online Kaizen Leader training course. This course builds on an individual's knowledge of Lean tools and develops skills to assume the leadership role for a 3-5 day Kaizen Event.
"Kaizen events are the rugby matches in the continuous improvement arena and demand skilled facilitation to produce the "W" in the results column. There are no timeouts and participants get more than a little dirty. Being a good team member who is skilled with Lean Six Sigma tools provides a foundation to be a Kaizen Leader, but the planning and facilitation requires the sharpening of additional skills," commented Bill Hathaway, President of MoreSteam.com.
The Kaizen Leader course is presented in a logical format organized by Kaizen event day, but the sessions are modular, so you can explore the material however and whenever you like. The course content reviews essential Lean tools and techniques including: value stream mapping, continuous flow, takt time, kaizen planning, line balancing, quick changeover, and 5-S, among others. The interactive exercises, varied examples, session quizzes and practice exercises provide the opportunity to apply the course content. This course includes a one-year subscription to EngineRoom® data analysis and mapping software.
The Kaizen Leader training is available as a standalone eLearning course for individuals and may also be combined with facilitated role-play simulations –such as MoreSteam's InBox sim– for training groups of Kaizen Leaders in a corporate blended learning model.
Visit the MoreSteam.com website to learn more about the Kaizen Leader eLearning course.
If you'd like to learn more about using the Kaizen Leader eLearning course for training groups, join MoreSteam on Friday, November 20th at 1:00 PM Eastern for a free webcast, "Kaizen Leadership – Improving the Practice:Performance Ratio." Whitney Mantonya, MBB/Principal Consultant for Collaborative Lean Solutions will show how a blended learning model can build more practice opportunities for your Kaizen Leaders before they lead a live event.
About MoreSteam.com:
MoreSteam.com is the leading global provider of online Lean Six Sigma training and Blended Learning technology serving over 50% of the Fortune 500 with a full suite of Lean Six Sigma e-Learning courses, data analysis software, discrete event simulation software, online project tracking software, online testing tools, and project simulations and games. MoreSteam.com has trained 502,000+ individuals since the year 2000. MoreSteam's mission is to enable people to advance the performance of their organizations by delivering powerful tools for process improvement to the widest possible audience at the lowest price available.