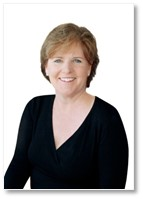 Women can radically improve the health in our country by knocking out killer chronic diseases like obesity and high blood pressure. Communication is the cure in helping them take the leap from awareness to action. -- Lynn Vos, CEO, ghg
New York, NY (PRWEB) November 05, 2015
Women are the nation's Chief Health Officers (CHOs), making the bulk of the buying, hiring, and firing decisions in the $6.5 trillion healthcare market. However, a new study reveals a striking disconnect between the services the average CHO says she needs to be able to care for her and her family's health, and what primary healthcare providers, pharmacists, and managed care organizations think they are providing to her.
"The Gulf Between Them: The New Customer and Her Healthcare Partners," a white paper by greyhealth Group (ghg), measured healthcare professionals' assessments of themselves as sources of knowledge, trust, and customer service; and it found, in every single case, that they were more generous than the women's view of them —in many instances, more than twice as optimistic:

80% of primary care providers said they give women the information they need to make decisions, but only 45% of female CHOs say they do.
85% of these physicians said they discuss preventative care and proactively manage women's health, but only 57% of CHOs agree.
72% of pharmacists say they "discuss pharmaceutical options and alternatives," but only 33% of CHOs concur.
"This study is a wake-up call to recognize the female CHO as the enormous influencer she is—and to get her the trustworthy, personalized information she craves," said Lynn O'Connor Vos, ghg's CEO. The study points to disruptors and mainstream companies alike that are embracing women as partners in promoting healthy behaviors, and driving better patient outcomes.
"Women can radically improve the health in our country by knocking out killer chronic diseases like obesity and high blood pressure. 'Communication is the Cure' in helping them take the leap from awareness to action," Vos said.
"The Gulf Between Them" builds upon The Power of the Purse: Engaging Women Decision Makers for Healthy Outcomes, the Center for Talent Innovation (CTI) global study of nearly 10,000 women, for which Vos was an advisor. That study showed that though women make 94% of all healthcare decisions, there are knowledge, time, and trust famines they experience while making them.
To help the industry respond, ghg partnered with Kantar Health, a sister company at WPP that also worked on Power of the Purse, to conduct a more focused survey of US primary healthcare providers, pharmacists, and professionals at managed care organizations. It found startling gaps between the "winning behaviors" they think they deliver, and women's perceptions, as articulated in the POP survey:
The Communications Shortfall:
89% of primary care physicians said they "ask and listen to women's questions and concerns." Only 56% of female CHOs agree.
83% primary care providers say they report tests in an understandable way; but only 62% of CHOs say they do.
A Matter of Trust:
87% of primary care physicians believe their patients trust them — but only 69% of CHOs say they trust "a lot" or "completely."
86% of pharmacists believe they are trusted—but only 50% of CHOs report high levels of trust.
The Knowledge Gap:
Only 31% of primary care physicians, 34% of pharmacists, and 25% of managed care providers think women know how to keep themselves and their loved ones healthy. This compares to 51% of women, who hunger for more knowledge.
Advancing Preventive Care:
96% of managed care organizations said they make preventive care more affordable, yet only 42% of CHOs agree with that statement.
This is a crucial gap to be bridged, the study says, because women view health more broadly than just being free from illness and health risks. In the POP study, nearly 80% defined it as "having spiritual and emotional well-being."
Vos recommends healthcare providers and companies "bake the CHO perspective" into their marketing, clinical design trials, boardroom decisions, and (especially) their direct communications.
"The CHO is a patient, mother, daughter, caregiver, employee, soccer mom, Facebook friend. She's changing the healthcare business and the winners will speak her language," Vos says.
For the white paper, see http://www.ghgroup.com