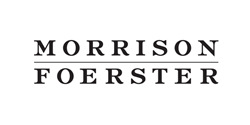 London (PRWEB) November 04, 2015
Morrison & Foerster, a leading global law firm, today announced that Vladimir Maly has joined its London office as a partner in the corporate practice. Mr. Maly joins Morrison & Foerster from Latham & Watkins. The arrival of Mr. Maly is further evidence of Morrison & Foerster's intent to continue to build its corporate practice in London following the appointment of Graeme Sloan as London corporate head and global M&A co-chair earlier this year.
Mr. Maly's particular focus as a corporate and international M&A lawyer is on providing equity derivatives-related advice in the context of cross-border financings, M&A, and other corporate transactions. Mr. Maly counsels credit institutions, corporations, private equity funds, high-net worth individuals, sovereign wealth funds, and asset management clients with acquisitions and disposals of investments, non-traditional finance structures, and risk transfers.
"We are committed to expanding our outstanding corporate and finance capability in London and across Europe," Paul Friedman, managing partner of MoFo for Europe, said. "Vlad has a proven track record of success and brings to us extensive experience that complements our existing corporate practice."
"I am delighted to have the opportunity to work again with Vlad," Mr. Sloan said. "By deepening the corporate capabilities of MoFo in London, we will be even better positioned to provide the most sophisticated support to investment banks, funds, and corporations in England and around the world."
"Morrison & Foerster has an outstanding global reputation, and I am excited to join the firm," Mr. Maly said. "I look forward to working with my colleagues to serve our clients as effectively as possible and enhance our corporate finance transaction execution capability."
ABOUT MOFO
We are Morrison & Foerster — a global firm of exceptional credentials. Our clients include some of the largest financial institutions, investment banks, Fortune 100, and technology and life sciences companies. The Financial Times has named the firm to its lists of most innovative law firms in Northern America and Asia every year that it has published its Innovative Lawyers Reports in those regions. In the past few years, Chambers USA has honored MoFo's Bankruptcy and IP teams with Firm of the Year awards, the Corporate/M&A team with a client service award, and the firm as a whole as Global USA Firm of the Year. Our lawyers are committed to achieving innovative and business-minded results for our clients, while preserving the differences that make us stronger.