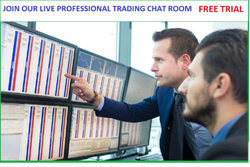 Learn From A Pro, Trade Like A Pro
NEW YORK,NY (PRWEB) November 10, 2015
Internet offers much wider possibility for traders to trade in time and cost-efficient environment. Therefore, Star Alliance Capital decided to utilize the modern technology to the limit by establishing a live, interactive Binary option trading chat room dedicated for NADEX traders.
Star Alliance Capital is one of the most notable companies focused in providing educational programs and services for traders all around the world. Their main issue is to educate new traders about trading strategies and technique they will needed to improve their portfolio. Recently they announced new feature of educational trading chat room as part of their service.
The presence of new trading chat room allows both beginner and advanced traders to trade along with the professionals traders and mentors from Star Alliance Capital, and to be able to communicate through it in real-time. It is designed to ease these people in learning and experimenting with the higher level of trading techniques through various indices, such as NASDAQ, S&P Futures, SP EMINI, and Dow Futures. Traders can even participate on forex and commodities trading such as oil and gold and natural gas.
Traders will be granted access to the live interactive trading chat room designed for NADEX binary option traders to which they can trade on various products available. NADEX binary option education can also be used by the traders to trade on various markets. Star Alliance Capital educators and mentors will be there to help traders with the most advanced trading techniques and signal and scanners that others might have no idea about. This is intended to give members better chance during the trading to find possible profitable opportunities.
Aside of the simplicity it offered, the real-time trading chat-room from Star Alliance Capital is also offering new opportunity for traders to interact with expert traders and utilize their ideas for better trading result.
The live online trading chat room will be officially available on Monday to Friday, from 9:20 AM to 4:15 PM when the trading markets in U.S are open. The launch of this Binary option education chat room is predicted to attract thousands traders and trading enthusiasts from all around the world to try this new service.
To keep them well accommodated, the company will equip them with various trading tools and software that are exclusively designed for them, which include also binary option scanner. Star Alliance Capital professional traders use Trade the News service to gain an edge to access market moving news. Trade the News service has becoming a standard necessity for all professional traders as it always able to provide them more updated and filtered news compared to others. Star Alliance Capital is not affiliated with, maintained by, or in any way officially connected to NADEX.
Along with the announcement, Star Alliance offers free 1-day pass for anyone who want to try and see the benefit from that live interactive educational chat-room feature.
Interested? Check http://www.StarAllianceCapital.com and grab a free 1-day pass before it lasts.
Contact: Star Alliance Capital
40 Wall Street Suit # 501
New York, NY, 10005
website : http://www.staralliancecapital.com
Phone 212-931-6851
Contact: David Rakhsha
Telephone: 212-931-6850
Email: info(at)staralliancecapital(dot)com