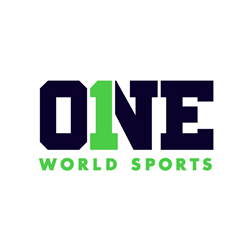 "Soccer is the world's most popular sport, and I am thrilled to continue covering the beautiful game on a national network that brings global sports to America," said Cervasio.
Stamford, CT (PRWEB) November 04, 2015
ONE World Sports, America's Network for Global Sports, announced today that Tina Cervasio, the popular and versatile sports reporter currently with FOX 5 NY and most recently at MSG Network, will join ONE World Sports beginning with this Saturday's telecast of the New York Cosmos' NASL Championship Semi-Final from Coney Island's MCU Park. Starting in 2016, Cervasio will host a new New York Cosmos pre-game show and serve as the in-game reporter joining the telecast team of JP Dellacamera and Shep Messing. She will also join Ed Cohen to co-host ONE World Sports' "NASL This Week," the network's weekly inside look at the NASL.
"Having worked with Tina in Boston, it is truly a pleasure to welcome someone with her experience, popularity and vast sports knowledge to ONE World Sports," said Joel Feld, ONE World Sports Executive Vice President, Programming & Production. "Tina is a terrific addition to our team, showing remarkable skill at traversing the worlds of baseball, basketball and soccer, three of our network's cornerstone live sports."
"Soccer is the world's most popular sport, and I am thrilled to continue covering the beautiful game on a national network that brings global sports to America," said Cervasio. "It's an honor to now add the New York Cosmos to the teams I have covered as a team broadcaster. Their iconic name and life-long fans inspire me to bring my passion for the game to ONE World Sports."
At MSG, Cervasio, a Nutley, NJ, native, served as the sideline reporter for New York Knicks and New York Red Bulls telecasts, and contributed as a reporter and host on the network's other sports programs. She also worked as the sideline reporter for the Boston Red Sox telecasts on New England Sports Network (NESN). Previously, Cervasio reported the 2006 Winter Olympics for Westwood One Radio. In addition to ONE World Sports, she will continue her sports reporting and anchor roles on FOX5 New York including appearances on "Good Day New York" and "Sports Extra." Cervasio's other New York-area broadcasting assignments have included updates for WFAN radio and serving as weekend morning sports anchor for WCBS-TV. A one-minute video showcasing some of her recent career highlights can be found on ONE World Sports' YouTube page.
ONE World Sports will expand its coverage of the November 7th NASL Championship Semi-Finals featuring the New York Cosmos with a live, pre-game show from MCU Park. Cervasio and Cohen will preview the upcoming match-up of the Cosmos v Ft. Lauderdale Strikers as well as the Ottawa Fury FC v Minnesota United FC match. Cervasio and Cohen will also look back at the careers of Raúl & Marcos Senna, who announced their intentions to retire at the conclusion of the 2015 NASL season. Live coverage on November 7 begins at 1:30 PM ET, with the match slated to begin at 2:00 PM followed by the premiere of ONE World Sports' first Originals unit documentary, A Bridge To Cuba, highlighting the Cosmos' historic June 2015 Havana trip and showcasing sports as the vanguard in bridging the gap between the U.S. and the Cuban people. The pre-game show, NASL semi-final match-up and documentary will be available via an open live-stream to all interested viewers at OneWorldSports.com.
About ONE World Sports
ONE World Sports is America's Network for Global Sports, producing best-in-class, captivating live sports content from around the world. With multi-platform capabilities and superior production quality, ONE World Sports is one of the fastest growing independent sports networks available throughout the United States. Currently available to more than 30 million homes nationally on cable, telco and satellite, ONE World Sports delivers live and exclusive coverage of some of America's most popular sports played professionally outside the USA -- basketball, baseball, golf and ice hockey -- plus sporting events with the largest global followings, including soccer and cricket. ONE World Sports is distributed through Verizon FiOS, go90, DISH Network, Charter Communications, Cablevision's Optimum TV, Mediacom Communications, Google Fiber, Suddenlink, RCN and a growing number of systems through the NCTC. In addition, the network's mobile app, Watch ONE World Sports, features a live stream of the network for authenticated subscribers and on-demand content for all users. More information on ONE World Sports and its availability in particular markets can be found at http://www.oneworldsports.com or consumers can call their television distributor. Watch ONE World Sports is available in the Apple and the Google Play stores.
Contact:
Rachel Gary, ONE World Sports, 201-615-9629, rgary@oneworldsports.com
Tom Campo, Campo Communications, LLC, 212-590-2464 / Tom@CampoComm.com
__title__ ]