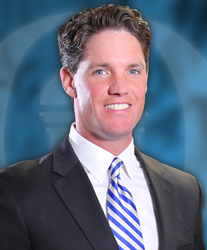 Kingston, PA (PRWEB) November 05, 2015
Attorney Michael A. O'Donnell, O'Donnell Law Offices, was a featured presenter at the 2nd Annual Advanced Worker's Compensation Seminar on November 4, 2015 at the Radisson Lackawanna Station Hotel in Scranton, Pennsylvania. Attorney O'Donnell's presentation focused on Recent Legislative and Case Law Updates and Hearing Preparation and Procedure.
The seminar was sponsored by Sterling Education Services, Inc., a company dedicated to furthering education development within the United States through instruction of the public on subjects useful to the individuals and beneficial to the community. The seminar is useful to risk managers, vocational rehabilitation counselors, business managers, insurance claims processors, disability specialists, human resource professionals, attorneys and benefits professionals. The seminar has been approved by the Pennsylvania CLE Board for 6.5 credit hours including 1.0 hours of ethics.
Attorney O'Donnell is a specialist in the field of Workers' Compensation law as authorized by the Pennsylvania Supreme Court and Pennsylvania Bar Association. Michael was selected by the National Trial Lawyers "Top 40 Under 40" in Pennsylvania for 2012, 2013, 2014, and 2015. He is a member of the American Association for Justice, American Bar Association, Pennsylvania Association for Justice, Pennsylvania Bar Association, National Organization of Social Security Claimants Representatives and the Wilkes-Barre chapter of Professionals Organized and Working to Enrich the Region. Attorney O'Donnell received his B.S., cum laude, from Bloomsburg University and his J.D. from the Pennsylvania State University Dickinson School of Law.
About O'Donnell Law Offices
O'Donnell Law Offices is a Northeastern Pennsylvania personal injury law firm which has successfully represented all types of personal injury claims, ranging from auto and trucking accidents to product liability claims, to medical malpractice and wrongful death claims. The firm is located in Kingston, Pennsylvania, and its superb team of attorneys provides top quality legal representation and unparalleled service to its clients and the community. O'Donnell Law has been representing clients for more than two decades, and in that time has received numerous awards and recognitions. Visit http://www.odonnell-law.com or call 570.821.5717 for more information on the firm.
###