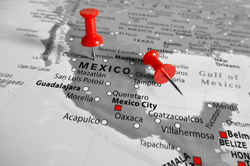 The LSM brand name is trusted by the world's leading brands such as BBC and Adidas to educate their employees.
Mexico (PRWEB UK) 4 November 2015
London School of Marketing aims to remove boundaries to education. It is an associate college of Anglia Ruskin University and UK's leading provider of marketing qualifications. All the courses are conducted via Blended learning, and are affordable and flexible comparative to traditional brick-and-mortar universities.
Their biggest strength comes from a network of Local Access Points situated across the world. Through them, globally recognised British qualifications are provided to those students that find it difficult to travel abroad for higher studies.
Since their humble beginning, they have branched out to many countries such as Bangladesh, Namibia, South Africa, India, Sierra Leone, and together, the partnerships have been performing exceptionally well because the courses are accredited by government listings such as Quality Assurance Agency (QAA) and British Accreditation Council.
The programmes have been designed to put students on the path to long term success. The LSM brand name is trusted by the world's leading brands such as BBC and Adidas to educate their employees. Over 3500 corporate companies have chosen LSM to provide the necessary skills to their employees to help succeed in their careers.
Andrew Brown, Manager of Local Access Point for LSM in Windhoek, Namibia, shared his thoughts about the company:
''The birth of the LAP in Windhoek was not easy, but LSM Headquarters was there for us at every step of the journey. When LSM staff came to Windhoek to train us, we were impressed by the enthusiasm, knowledge and professionalism. These characteristics have carried on when we went live and we get excellent real time support no matter what issue we encounter. The support of LSM HQ is truly fantastic and they have definitely whole heartedly welcomed us to the LSM family!''
The company is now looking to partner with an esteemed company in Mexico. The courses are conducted through their award-winning e-learning platform by highly experienced lecturers in London, so the entrepreneurial partner simply has to provide the school with space for 10 – 15 computers, fast, secure internet access and meeting room facilities.
MBA graduate, Nisreen Yameen sums up her experience at LSM:
''Obtaining a postgraduate qualification is certainly the perfect way to be recognised as an academic and to have an academic career not only in the UK but also worldwide. As an MBA graduate and a current PhD researcher, I would strongly recommend studying an MBA course with LSM as it is a life changing experience.''
It is a valuable opportunity to help Mexican students gain a British degree at the convenience of their own homes, and be given the chance to graduate in the UK.