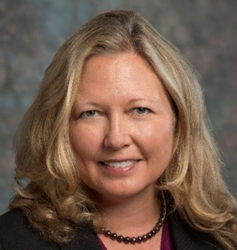 Arlington, Virginia (PRWEB) November 04, 2015
Frank Marrazza, President of Ramboll Environ's Americas Division, is pleased to announce that Melinda Truskowski has joined the global environmental and health consulting organization as a Principal and Americas Director of the Oil & Gas Sector. Based in Denver, Colorado, Ms. Truskowski will provide strategic and business development leadership, enhance the depth and breadth of the firm's technical capabilities, and expand sector services into new geographies to meet growing client demand for the firm's varied high-caliber service.
According to Mr. Marrazza, this new position is just one reflection of the opportunities resulting from Ramboll's December 2014 acquisition of ENVIRON. "Ramboll established a strong position in the oil and gas sector here when they acquired Houston-based Excel Engineering in 2013. Melinda will be instrumental in helping us to unlock the inherent synergies between Ramboll's traditional engineering services to the sector and our strategic environmental and health sciences-related services. We see it as a win-win for both clients, who will benefit from broader and deeper services, and our consultants, who will benefit from the exciting opportunities in this complex and dynamic sector."
Ms. Truskowski brings 30 years of relevant consulting and industry experience to this position. She holds BS and MS degrees in geophysical engineering from the Colorado School of Mines and spent the early years of her career in the oil and gas industry as a geophysicist in both the onshore and offshore environments. She then transitioned to the consulting arena, where she has practiced in the site investigation, remediation, due diligence, litigation support and water strategy business areas. For the past 10 years, Ms. Truskowski has held senior positions in operational management, business development and marketing leadership, including client relationship programs, and oil and gas sector development. Most recently, she has served as a subject matter expert regarding unconventional oil and gas development, delivering seminars globally.
Ms. Truskowski says, "I was drawn to the firm precisely because they are going through a transformational change. I am excited by the opportunity to be an agent of growth and development for Ramboll Environ in the oil and gas sector."
Melinda Truskowski can be reached at:
Ramboll Environ | 1560 Broadway, Suite 1905, Denver, CO 80202 USA
mtruskowski(at)ramboll(dot)com | +1 303 382 5484
About Ramboll Environ
Ramboll Environ is a leading global environmental and health consulting firm with 2200 consultants working across 130 offices in 26 countries. We help a diverse industrial, financial, legal and government client base to solve their most challenging environmental, health and social issues and support a sustainable society. Ramboll Environ was formed by the December 2014 acquisition of global consultancy ENVIRON by Ramboll.
http://www.ramboll-environ.com
About Ramboll
Ramboll is a leading engineering, design and consultancy company founded in Denmark in 1945. The company employs close to 13,000 experts. With more than 300 offices in 35 countries, Ramboll combines local experience with a global knowledgebase constantly striving to achieve inspiring and exacting solutions that make a genuine difference to our customers, the end-users and society as a whole. Ramboll works across the markets: Buildings, Transport, Environment, Water, Energy, Oil & Gas and Management Consulting.
Contact
Jeanne Bezerra, Global Communications Director: +1 609 243 9840 | jbezerra(at)ramboll(dot)com