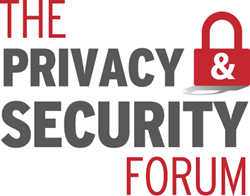 Portland, ME (PRWEB) November 04, 2015
HIMSS has announced that the SANS Institute will be offering a six-hour Cyber-Hygiene workshop at their Boston Privacy & Security Forum this December, rounding out an action-packed agenda that spans three days and nearly every privacy and security pain-point healthcare organizations are facing today. With speakers ranging from top government advisors to award-winning researchers to experienced payer and provider CISOs, the event will equip senior healthcare IT leaders with the strategies and technologies they need to safeguard their data against both internal and external threats.
The SANS Workshop, entitled "Implementing Healthcare Cyber-Hygiene with the Critical Security Controls," will offer up-to-the-minute direction and guidance as to which actions should be prioritized first in today's ever-evolving landscape of risk. Rapidly becoming accepted as the most recognized action plan to secure organizations, the SANS Institute's Critical Security Controls were selected and defined by the US military, as well as other respected security experts in government and private organizations. Attendees will receive information on actual attacks that could have been stopped or mitigated through implementing good cyber-hygiene practices, while focusing on not only the best way to block known cyber-attacks but also best practices on mitigating the damage from attempted cyber-attacks.
The workshop will be offered as a supplement to HIMSS three-day Privacy & Security Forum beginning in Boston on December 1, 2015, which is quickly shaping up to be the must-attend event for healthcare IT executives this year. Speakers include:
KEYNOTE SPEAKERS
Richard Clarke, Former Special Advisor on Cyber Security to the President of the United States
James Trainor, Assistant Director, Cyber Division, Federal Bureau of Investigation
Ron Ross, Fellow, NIST
FEATURED SPEAKERS
Richard M. George, Senior Advisor for Cyber Security, Johns Hopkins University Applied Physics Lab
Jigar Kadakia, Chief Information Security & Privacy Officer, Partners HealthCare
Jim Routh, CISM, CSSLP, Chief Information Security Officer, Aetna
Intensive panel discussions, case studies and breakout sessions will help attendees navigate business-critical privacy and security issues, with ten in-depth tracks addressing:
Cyber Security – Preparation, Detection, Response and Recovery
Human Factors & Insider Threats
Security Strategy: People, Process & Technology
HIPAA, Risk Management and Compliance
Leadership Essentials
Technical Security and Third-party Risk
Medical Device and Mobile Security
Security Trends
For the full agenda, or to find registration and sponsorship information, please visit our website.
If you cover the healthcare industry, press and media passes are available to qualified individuals but space is limited. Contact Peggy Diab to receive your pass and to set up interviews with speakers or HIMSS Media representatives.
ABOUT HIMSS:
HIMSS is a global voice, advisor and thought leader of health transformation through health IT with a unique breadth and depth of expertise and capabilities to improve the quality, safety, and efficiency of health, healthcare and care outcomes. HIMSS designs and leverages key data assets, predictive models and tools to advise global leaders, stakeholders and influencers of best practices in health IT, so they have the right information at the point of decision.
Through its health IT network of over 1 million experts, over 200 knowledge exchanges and collaborations, including 60,000-plus members, HIMSS drives innovative, forward thinking around best uses of technology in support of better connected care, improved population health and low cost of care.
HIMSS is a not-for-profit, headquartered in Chicago, Illinois with additional offices in North America, Europe, United Kingdom and Asia.