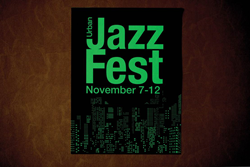 Glo Brite® adds a wow factor to promotional graphics.
McHenry, Ill (PRWEB) November 06, 2015
Jessup Manufacturing Company introduced Glo Brite® promotional grade graphics media at SGIA 2015 in Atlanta, Georgia November 4-6, adding to its graphics media products for signs, wayfinding, advertising, and events. Glo Brite® is a thin gauge, flexible, glow-in-the-dark film coated with a permanent acrylic adhesive. It has a matte HD print receptive surface layer which provides excellent printability. Glo Brite® photoluminescent properties make graphics unique and memorable.
"Jessup is one of the leading manufacturers of photoluminescent materials for safety applications," said Rob Jessup, President and Chief Executive Officer of Jessup Manufacturing Company. "We are delighted to introduce Glo Brite® for promotional graphics. Glo Brite® adds a wow factor to our popular media line that includes Asphalt Art®, TexWalk®, and SportWalk®."
Glo Brite® printing methods include solvent, UV inks, and thermal transfer systems. Its peel-and-stick construction makes it easy to use and remove. Glo Brite® can be die cut into any shape. After being charged with natural or artificial light, Glo Brite® glows for up to six hours. Applications include signs, wayfinding, advertising, events, wall murals, special effects, and point-of-purchase.
Jessup manufactures specialty media for floors and walls that are used for outdoor and indoor advertising, point-of-sale, retail visual merchandising, event marketing, and signage. The line includes Asphalt Art®, a non-slip media that conforms to uneven outdoor surfaces such as asphalt, cement and paving bricks; SportWalk®, a non-slip textured vinyl for short term sporting and cultural events; TexWalk®, a non-slip media for floors and walls that has a repositionable adhesive; CatWalk®, a resilient non-slip media that can be used in wet areas such as pools and saunas; ClearWalk®, a clear resilient non-slip media; and SoftWalk®, a versatile expanded foam mesh media for floor, wall and pool graphics. Product and application information can be found at http://www.asphaltartusa.com
SGIA is the leading trade association for digital and screen printing with more than 5,000 members. The SGIA Expo 2015 trade show event attracts more than 500 exhibitors and over 20,000 attendees from 115 countries. More information can be found at https://www.sgia.org/expo
Jessup Manufacturing Company is a global manufacturer of adhesive coated films. Jessup products are used in many industries, including industrial and facility safety; all transportation sectors (aerospace, automotive, rail, marine); building and construction; action sports; graphics media; and diversified manufacturing. Jessup has two manufacturing plants in Illinois. Visit http://www.jessupmfg.com for more company information.
# # #