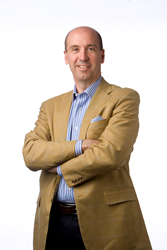 The nature of how power is being produced, distributed and consumed is changing and so must we.
Anaheim, CA (PRWEB) November 05, 2015
Global futurist Uldrich is slated to address the Southern California Public Power Association on Saturday, November, 7th. Uldrich will be helping the SCPPA celebrate their 35th anniversary.
Uldrich will deliver his keynote, "Vuja De: A Futurist Takes a Backwards Stroll into the World of Tomorrow" and discuss a variety of technological advancements that will impact the utility industry. Among the topics Uldrich will speak on are, wearable technology, 3-D Manufacturing, mobile computing, nanotechnology, robotics, sensors, and supercomputers.
Uldrich, a highly acclaimed futurist and public speaker whose aim is to help them and their member companies thrive in increasingly competitive energy markets.
Uldrich says, "If the energy industry doesn't pick up on growing changes, they will find themselves bound and inflexible and potentially out of business. One way to encourage them, (or any client,) to embrace change is with the concept of "vuja de," or in other words by reviewing the leaps that have been made in the past. If the industry picks up on the rapidly sifting technological changes and they are nimble and adaptable enough they will steer the industry and consumers with much greater ease into the future."
Uldrich has worked with a number of companies and dozens of trade associations in the utility industry, some of most recent keynotes have been delivered at ABB's recent product launch tour on sensors, the CleaResults Energy Summit, Western Energy Institute, Southern Company, SDG&E, SMUD, Eaton, BP, the National Rural Electric Cooperative Association, Missouri River Energy, Northwest Energy, Idaho Power and the Northeast and Northwest Public Power Associations.
Parties interested in learning more about him, his books, his daily blog or his speaking availability are encouraged to visit his website.