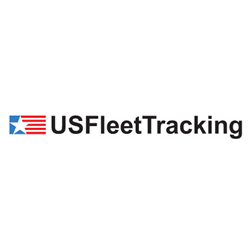 GPS trackers easily pay for themselves over time, in fact, most businesses start to see ROI within the first month.
Oklahoma City, Oklahoma (PRWEB) November 18, 2015
Being a fleet business owner brings many responsibilities and requires completing tasks that will keep the business thriving and growing. GPS trackers have been proven by many fleet business owners to bring a true return on investment (ROI). By using GPS trackers, fleet businesses can do a lot such as reduce labor expenses, increase revenue, prevent workers from completing side jobs and reduce wasted mileage. Here, US Fleet Tracking reveals how to get ROI in all four of these ways by using GPS trackers.
1.) Reducing Labor Expenses: GPS trackers give management the ability to monitor their employees' work schedules. With the automatic start/stop times at job-sites there is no need for an untrustworthy timesheet. Management can easily pull a report showing employee work times. This way, employees won't have the opportunity to manually clock a full 8 hours of work if, in reality, they worked less.
2.) Increasing Business Revenue: By eliminating overtime hours or falsified work times, the fleet business won't be shelling out more money than necessary. Thanks to GPS trackers, the business wouldn't have all those wasted hours piling up each month which means having more billable work hours per day. The extra capital could also allow owners to put money back into the business.
3.) Preventing Side Jobs: According to the National Labor Bureau, approximately 5.7% of workers engage in moonlighting or side jobs. This costs a fleet business in lost income, more vehicle maintenance and extra fuel. GPS trackers are a wonderful solution to preventing fleet vehicles from being used on employee side jobs. With geofence alerts managers know exactly where all vehicles are, at all hours of the day.
4.) Reducing Wasted Mileage: The monitoring capabilities of the live map makes GPS trackers unbeatable. Not only can managers see their trucks in real-time, but the GPS tracking devices will record miles driven and which routes were taken. With the advanced routing option that GPS trackers offer, dispatchers can choose shorter paths which can be programmed to prevent a continuation of wasting mileage. Fewer nonproductive miles reduces the costs associated with fuel, oil changes, tires and repairs.
GPS trackers are all about the savings! They certainly have been proven in many circumstances and multiple applications. GPS trackers easily pay for themselves over time, in fact, most businesses start to see ROI within the first month. The best part is that with improved fleet management there are fewer resources being used to do equal or more work.
To view our selection of GPS trackers please click here.