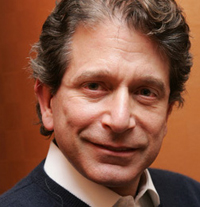 New York, NY (PRWEB) November 04, 2015
Patients who are determined to find and receive only the best treatment available today can now turn to Dr. Theodore Aaronson, a general dentist in New York, NY. Dr. Aaronson is one of only a few dental professionals in the area who has been trained to use the BIOLASE WaterLase iPlus 2.0™, a dental tool that combines the power of water and laser to create a tissue removal system that reduces the amount of pain, swelling and bleeding that patients experience.
The key to the BIOLASE WaterLase iPlus 2.0™ is that it uses water in and around the tooth to assist in the cutting of the tissue. The laser excites the water particles inside and on the tissue to be removed and this allows the tissue to be excised with little to no pain. This is invaluable to many patients who see a general dentist in New York, NY, and may suffer from some forms of dental anxiety. Those who fear the sound or feel of traditional dental tools like the high-speed drill may find that they can finally put their fears aside to receive the treatment they need to maintain good oral health.
Dr. Aaronson is pleased to use the laser in as many applications as possible. These applications include laser assisted teeth whitening, gum disease treatment, lesion removal in soft tissue, and treatment of tooth decay. As a general dentist in New York, NY, the doctor understands the value of a less painful dental experience and encourages all who would like to learn more about the laser system to contact his office for an appointment.
About the Doctor
Dr. Theodore Aaronson was born in Brooklyn and raised in West Hempstead on Long Island. He attended Penn State University and graduated from New York University College of Dentistry in 1970. After graduation, Dr. Aaronson spent the next two years serving in the U.S. Army Dental Corps as a dentist with the rank of Captain. He opened his private practice in Manhattan in 1974 and has been at the same location for more than three decades. During his tenure as a dentist, Dr. Aaronson has grown into a well-respected expert in the field of cosmetic and general dentistry. Fox News Channel's Weekend Healthwatch, Good Morning, New York, and Midday Live, and the New Jersey News Channel are just a few of the many news programs he has appeared on. Dr. Aaronson has also been interviewed for articles appearing in New York Magazine, Women's Day, Black Elegance, and Bridal Guide Magazine. Dr. Aaronson is a member of the American Dental Association, the American Academy of Cosmetic Dentistry, the Academy of General Dentistry, and the New York State Dental Association. He has been honored in the Guide to America's Top Dentists, as well as America's Cosmetic Doctors and Dentists. To learn more about Dr. Aaronson and the services he provides visit his website at http://www.aaronsondds.com or call (212) 677-7722 to schedule an appointment.