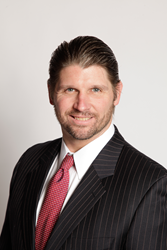 I am honored to be part of the great team of talent which makes up the Research Advisory Board for ETF Global, the premier provider for ETF analytics.
Red Bank, NJ (PRWEB) November 05, 2015
Garden State Securities, Inc. is pleased to announce that Karl Snyder, CMT, Chief Market Strategist, was recently appointed to the Research Advisory Board of ETF Global (ETFG®).
ETFG® is a leading, independent provider of data, research, investment decision support applications, proprietary risk analytics and educational offerings for Exchange-Traded-Products. As a member of the Research Advisory Board, Mr. Snyder offers his specialization in inter-market analysis with an emphasis on sector rotation and the impact of the business cycle on financial markets. Mr. Snyder is also a member of the Market Technicians Association and holds the Chartered Market Technician® designation.
Garden State Securities, Inc. (GSS) is a full-service, independent broker/dealer and registered investment advisor. Founded in 1980, GSS has been providing investment banking, financial advice, and investment solutions to small business, corporate executives, and individual investors.
Karl Snyder can be reached via email at ksnyder(at)gardenstatesecurities.com.