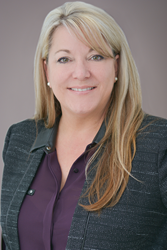 Princeton, NJ (PRWEB) November 06, 2015
BESLER Consulting, a firm dedicated to helping hospitals enhance and protect their Medicare revenue, is pleased to announce the addition of DeLicia Maynard as Vice President of Solution Strategy.
"We're delighted that DeLicia has joined the BESLER team," stated Jonathan Besler, BESLER's President and Chief Executive Officer. "Her in-depth domain expertise and industry knowledge will bridge BESLER's capabilities into effective solutions for our customers."
DeLicia comes to Besler with more than 20 years of healthcare reimbursement and financial operations experience. DeLicia served as Chief Financial Officer for CHRISTUS Health in their Northern Louisiana Region. Most recently, DeLicia served as System Director of Corporate Reimbursement & Data Analytics for CHRISTUS Health with oversite of the Reimbursement, Net Revenue & Decision Support function for 28 hospitals. DeLicia received a bachelor's degree in Finance from The University of Maryland.
About BESLER Consulting
For over 25 years, BESLER has helped hospitals enhance and protect their Medicare revenue. BESLER's deep domain experience in revenue cycle, reimbursement, compliance and software development has resulted in more than $2 billion of additional revenue for our clients. For more information, visit http://www.besler.com.