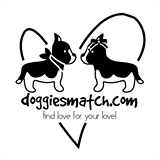 We want it to be the first dog race in this city where the family can share time with their lovely pet.
Doral, FL (PRWEB) November 04, 2015
Before the end of 2015, Doggiesmatch.com LLC will hold the first "3 Mile Race and Walk" Dog Race at a dog park located in the city of Doral, FL. During the race, dog owners will be able to participate in two race events; a three-mile race and a three mile walk, along with a variety of other activities to bring owners and pets together. The event will be held between 7am and 1pm, with the 3 mile race beginning at 7am, and the 3 mile walk beginning at 7:15am.
The event will allow for the participation of a maximum of 200 dogs and their owners. In order to register their dog for the event, owners must get a veterinary check and make sure their dogs have a currently valid, signed, and sealed vaccine control. This includes a vaccination for Rabies, DHLPPC, deworming, and nail clippings. Pets who have not received a vaccination or have a vaccine that is about to expire, they must get the proper vaccination care at least 10 days before the event.
For those who register for the event, kits can be picked up at the park 1 week before the event between 9am and 2pm. This will be the only day to pick up the kits and get a veterinary review. The kits consist of a bandanna with sponsor logos, water bottle, dog bowl, bag, and a poop bag container.
Along with the two race events, Doggiesmatch.com LLC is bringing in a variety of other activities that the whole family can enjoy. This includes a food court, music, dog show, talks by trainers, inflatable bouncers, climbing wall, Zumba, and an exhibitor's area. There will be prizes for the top 3 contestants, as well as prizes for the best dressed pet and owner.
"We want it be the first dog race in this city where the family can share time with their lovely pet," says Richard Guerrero, founder of Doggiesmatch.com LLC. The company aims to make the event a family day, where the pets play the leading role.
All participants will be able to take a picture with their owner as a souvenir, and will receive a medal for taking part of the event.
To ensure safety, there will be ambulances and triage centers on standby for both owners and pets.
For those that are interested in becoming a sponsor for the event, contact Richard Guerrero for more information on the different sponsorship packages available.
The exact date and Location of the event will be disclosed first to Doggiesmatch.com members, then to the general public.
About Doggiesmatch.com LLC
Doggiesmatch.com LLC knows that it's not just people that get lonely; dogs do, too! Doggiesmatch.com helps match up potential playmates or mates, while also offering a dog-friendly social community. Owners can search for compatible pooches, blog about their canine experiences, find nearby dog-friendly parks, and more. To learn more, visit doggiesmatch.com.