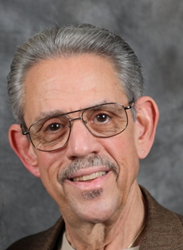 Frederick, MD (PRWEB) November 05, 2015
David Kaye, a longtime facilities-management expert in the biotechnology sector is aligning his firm with Tyler-Donegan-Duncan Real Estate Services, Inc. to form a biotech real estate group. This group will be called the Tyler-Donegan-Duncan Biotech Real Estate Group. Tyler-Donegan-Duncan Real Estate is a full-service real estate company that provides creative customized solutions in assisting commercial and residential customers and developers, relocating and expanding businesses, real estate investors and for those seeking to sell or purchase residential property. The Tyler- Donegan-Duncan Team is known to most, until recently, as Tyler-Donegan. Earlier this year Brian Duncan, who has been a partner in the firm for years, was made a full principal and the name is being updated to reflect this change.
Kaye has more than 35 years of experience in the construction, renovation, maintenance and overall management of biotech facilities and is also a licensed commercial realtor. He is currently president of Facilities Management Solutions, LLC in Frederick a facilities-services and consulting company primarily serving the biotech sector.
Kaye began his new alliance with Tyler-Donegan-Duncan Real Estate Services, Inc. on Nov. 1 and works out of the company's Ijamsville office. He will continue to run Facilities Management Solutions, which he founded in 2008.
"We're fortunate and quite pleased that David is teaming up with us," says Chad Tyler, the president of Tyler-Donegan-Duncan Real Estate Services, Inc. "His knowledge and experience in managing biotech facilities strongly complements our business model and presence in the life sciences and health-care industries."
At Tyler-Donegan-Duncan Real Estate Services, Inc., Kaye will focus on developing a "one stop shopping" program for existing and start up biotech firms that includes site selection, lab design/layout including cGMP compliance for FDA regulated processes, construction and construction management as well as bringing in new clients, executing leases and other real estate transactions.
A resident of Frederick, Kaye has been working for Tyler-Donegan-Duncan Real Estate Services, Inc. since 2011 as a real estate agent while also running his business. Since that time he has moved 11 biotech businesses into the Frederick economy as well as 8 others businesses in the technology, energy, fitness, and financial sectors. Some of the firms Kaye has represented include Biofactura, Medigen, Kempbio, Inc., Tox Path Specialists, Inc., American Karate Academy, Lab Recyclers, Mosaic Power, Inc., and CSP Financial Services. The new alliance allows him to get more deeply involved in the biotech community as a single entity instead of often having to keep the two business entities separate. When Kaye began his business he sensed the biotech community was growing in Frederick. His intuition was right on; in 2008 there were roughly 35 biotech and biotech services companies in Frederick. Today there are more than 85 and the number keeps growing. "My goal is to help that number grow as we maintain our reputation as a great place to live and work" says Kaye. Frederick is viewed as the second largest biotech hub in Maryland (second only to Montgomery County).
Besides starting his own consulting firm, Kaye served as a senior vice president with Scheer Partners in Rockville, MD. Prior to that, he spent 18 years at the American Red Cross, first as director of facilities management for its biomedical research and development division, and later as the division's senior director of facilities and research services.
In that capacity, he directed numerous major functional areas, such as physical plant operations and maintenance, construction engineering, environmental health and safety, animal research operations, lab support services, and telecommunications.
Prior to his career with the American Red Cross, Kaye worked in academia, more recently as director of utilities and energy management at Stanford University, and earlier as utilities manager at Yale University.
Kaye, who received a Bachelor of Science degree in Business Administration and Management from the University of Maryland while on active duty, was in the U.S. Army for 25 years, most of that time with the U.S. Army Corps of Engineers.