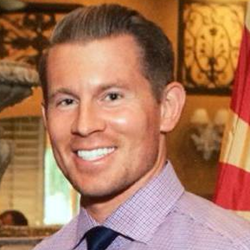 I'm honored that you have chosen to take part in this interactive experience with me.
ST. LOUIS, MO (PRWEB) November 06, 2015
Jeremy Miner is known for his unparalleled training and sales skills that are now available in the 21 day sales challenge at the 7 figure sales training official website. Some of the best salespeople have known for years the knowledge shared by Jeremy Miner is unprecedented.
Here in the "Post-trust" Era, after the explosion of Internet Marketing sales, a new method is necessary to bring your sales strategies to the forefront, standing out as a "Trusted Authority" rather than just 'another salesperson'. The era of trying to sell just about anything, to just about anyone will no longer work.
"I'm honored that you have chosen to take part in this interactive experience with me." said Jeremy Miner, CEO and trainer. "You are fully deserving of success… with this process you can put (it all) into ACTION!"
Positive Customer Impact
Many have already benefited from the 21 – day challenge and Jeremy Miner's personal coaching. Some of the following topics have been reported as the favorites within the 21 – Day Sales Challenge:

Enthusiasm can be an asset that can get in your way – Both internal and external
Traditional Sales Language vs 7 Figure Sales Language
YOUR Personalized Introduction – Attracting Potential Business
Calling Referrals in the New Era of Business
Timely Follow Up & Technology
"My selling strategies are no longer limited by the customer's lack of trust and resistance." said, Charlie Shaw, Canada. "I have learned the proper timing for follow up too." Customer feedback combines with Jeremy Miner's commitment to deliver "The New Selling Model in the Post Trust Era".
The purpose of this program is to give every professional salesperson access to training designed to take their current selling model and incorporate strategies with a proven track record by Jeremy Miner to elevate their personal sales performance.
This training model is for those serious about sales that are willing to incorporate a "New Model" of contacting and communicating with customers and business partners in this new "New Era". This training is "the most intensive training available". Jeremy Miner can be contacted below for additional information about the 21 – Day Challenge.
The information is below.
The 21 – Day Challenge are either registered trademarks or trademarks of Jeremy Miner in the United States and/or other countries. The names of actual companies and products mentioned herein may be the trademarks of their respective owners.
For more information on The 21 – Day Challenge:
Contact
7 Figure Sales Training
info(at)7figuresalestraining.com