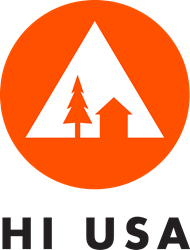 We're so lucky that we have an institution like HI NYC bringing together people from different cultures and backgrounds and introducing them to a different side of New York City
(PRWEB) November 05, 2015
The City Council of New York has honored Hostelling International New York City (HI NYC) for promoting dynamic global communities, greater understanding of cultures, and innovative ideas through travel. HI NYC was founded on an enduring belief in the power of travel to foster a deeper understanding of people, places and culture to promote a more tolerant world. The organization provides travel-based experiences and programming at its hostel on the Upper West Side.
In the 1980s, American Youth Hostel (AYH) staff and volunteers collaborated with local neighborhood groups to transform a historic building designed by legendary architect Richard Morris Hunt into New York City's first official hostel. This transformation saw a previously dilapidated former charity home of the Association for the Relief of Respectable Aged Indigent Females become one of the largest and most renowned hostels in the world. Since opening in 1990 as a 501(c)3 nonprofit organization, HI NYC has welcomed over a million travelers and planted deep roots in the surrounding community.
HI NYC organizes engagement and education opportunities that promote conversation and learning among travelers and help them explore New York City. From neighborhood walking tours to live music performances and community celebrations to welcome parties, the hostel brings people together from all walks of life. HI NYC also welcomes neighborhood residents and volunteers from across the city to participate in its programs and use its common spaces for public gatherings.
City Council Members Margaret Chin and Mark Levine jointly presented the proclamation to HI NYC for its 25 years of providing millions of travelers from around the world the opportunity to stay in New York City, promoting cultural exchange and facilitating cross-cultural understanding on New York City's Upper West Side.
"We're so lucky that we have an institution like HI NYC bringing together people from different cultures and backgrounds and introducing them to a different side of New York City," said Councilman Levine. "Visitors from around the world can come here and connect to our local community, support our local businesses and get to know our neighbors while they enjoy all this city has to offer."
"It is an honor to be recognized by the City Council of New York as we celebrate this important milestone," said Russ Hedge, CEO of HI USA. "We would not be able to offer our education programs and a unique New York experience without the support of this community and our amazing staff and volunteers."
####
HI NYC is part of Hostelling International USA (HI USA), a nonprofit organization founded on an enduring belief in the power of travel to foster a deeper understanding of people, places, and the world around. HI USA promotes a dynamic community of global citizens who have the wisdom and humanity to actively make the world a better place. As the nation's leading hostel brand, HI USA hosts more than 1 million overnights annually, with guests from more than 100 countries. For over 80 years, HI USA has provided a network of affordable hostels in converted mansions, reinvented lighthouses, and historic urban buildings all across the country. Visit http://www.hiusa.org for more information.