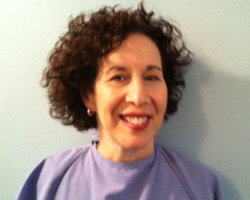 Teaneck, NJ (PRWEB) November 04, 2015
In recognition of National Diabetes Month in November, Dr. Susan Goldfarb is educating her patients about the dangerous link between this condition and gum disease. Diabetic individuals may be more likely to develop gum disease and may have increased difficulties managing their condition. To assist patients in reducing this risk, Dr. Goldfarb treats gum disease in Teaneck, NJ, with the minimally invasive LANAP® protocol, a precise laser which accurately removes periodontal disease.
Research indicates that periodontal disease and diabetes may interact in adverse ways. Diabetic individuals are more prone to various infections, including gum disease. Additionally, various diabetic symptoms, including elevated levels of blood sugar and blood vessel thickening, further increase the risk of gum disease. Unfortunately, periodontal disease may create complications with effective blood sugar control, potentially causing various oral health problems, including tooth loss and bone density deterioration.
Dr. Goldfarb encourages patients to maintain strong oral hygiene habits as a preventative measure, but she also offers laser dentistry to assist those who have already developed gum disease in Teaneck, NJ. With the LANAP® protocol, Dr. Goldfarb can eradicate bacteria and diseased tissue with precision. The procedure minimizes damage to healthy tissue, leaving more gum tissue in place to protect the teeth. The LANAP® protocol causes minimal discomfort or bleeding, reducing the risk of subsequent infections by sterilizing the surgical site. This approach also benefits those affected by severe tooth damage, as it may encourage a more cohesive attachment between the teeth and underlying bone.
Dr. Goldfarb encourages patients with diabetes to recognize common gum disease symptoms, including inflammation, recession, and bleeding, seeking treatment promptly if such symptoms develop. People who may need treatment for gum disease in Teaneck, NJ, are encouraged to schedule consultations by calling Dr. Goldfarb's office or visiting her website.
About the Doctor
Susan Goldfarb is a periodontist offering personalized dental care for patients in Teaneck, NJ since 1984, and was one of the first female periodontists in Bergen County. Dr. Goldfarb received her Doctorate of Dental Medicine degree from the University of Pennsylvania, School of Dental Medicine, and completed a General Practice Residency at Newark Beth Israel Hospital. She went on to receive her Certificate of Periodontics from the Fairleigh S. Dickinson School of Dental Medicine. Dr. Goldfarb is part of one percent of dental professionals providing the LANAP® FDA cleared laser procedure for gum disease and periodontal treatment. Aside from being a laser practice, she also performs BOTOX and facial fillers such as Juvederm Ultra. To learn more about Dr. Goldfarb and her dental services visit her website at http://www.flossnightly.com and call (201) 374-8460.