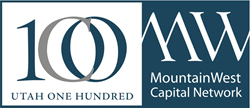 Salt Lake City, Utah (PRWEB) November 04, 2015
NorthStar Alarm (http://www.northstarhome.com) was ranked the 95th 2015 fastest growing company in Utah by MountainWest Capital Network (MWCN) (http://www.mwcn.org) at the 21st annual Utah 100 Awards Program Tuesday. The annual program recognizes the 100 fastest growing Utah companies, the Top Revenue Growth companies, and the "Emerging Elite" companies.
The 100 fastest growing companies in Utah are selected from thousands of eligible applicants throughout the state and represent a cross-section from all industries.
"It is clear Utah is one of the hottest places in the country to start or run a business," said Paul Skeen, chairman of the MWCN Utah 100 committee. "As a strong indicator, we had a record number of Utah companies vying for the 100 fastest growing companies in Utah along with about a 400 percent increase in the number of Emerging Elite nominations. It is a pleasure to recognize this year's Emerging Elite companies along with the Utah 100 fastest growing companies."
The percentage of revenue increase of each company between 2010 and 2014 determines the Utah 100. Those companies with the largest dollar amount of revenue growth in 2014 make up the Revenue Growth winners. The Emerging Elite are selected from among companies with less than five, but more than two years of operation that show significant promise for future success.