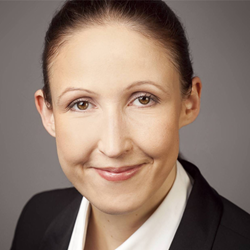 Yorba Linda, CA (PRWEB) November 04, 2015
T-cells form an integral part of the human immune system by fighting off infection and eliminating transformed cells. Over the last few years, numerous T-cell subsets with different functions and abilities have been identified. The wide spread use of monoclonal antibodies and multi-color flow cytometry allows for the routine identification of these subsets based on their immune-phenotype. However, the increasingly detailed understanding and the dynamic nature of different T-cell subsets also results in a dramatic increase in the complexity of the antibody panels used.
Beckman Coulter is sponsoring a new, free educational webinar, "Advanced flow cytometric analysis of human T cell memory subsets," which will demonstrate the identification of naïve, memory and effector T cells at various stages of differentiation, but also the detection of rare populations such as stem cell like memory T cells. An outline of the panel design rationale will be presented, taking into account expression patterns as well as fluorochrome characteristics. The applied gating strategies will be discussed.
The webinar will feature Nicole Weit, PhD, Senior Application Scientist at Beckman Coulter Lifesciences.
Dr. Weit and her team support and provide guidance to customers in their transition to higher complexity cytometry applications in the field of both clinical and research related applications. Before joining Beckman Coulter Lifesciences in 2012, Dr Weit worked at the University of Cologne in the department of Internal Medicine, a key center for the research on chronic lymphocytic leukemia. Dr. Weit received her PhD in Immunology at the same institution with the thesis: "T-cell prolymphocytic leukemia- aberrant immunology, genetics and signaling of the transformed mature T-cell". Her key research interest lies in T-cell immunology in the context of haematological malignancies.
The complementary webinar, hosted by LabRoots, will be presented on November 5, 2015, at 8 am PT/11 am ET.
For full details about the event and free registration, click here.
About Beckman Coulter:
Beckman Coulter Life Sciences' mission is to improve the health of people around the world. A global leader in research automation, flow cytometry, centrifugation, cellular analysis, genomics products, and particle characterization, they provide sophisticated tools for basic biological research, including: causes of disease; potential new drug development and advancing clinical research. Beckman Coulter Life Sciences delivers the highest quality solutions and customer support — a commitment to excellence that's evident in everything they do.
About LabRoots:
LabRoots is the leading scientific social networking website and producer of educational virtual events and webinars. Contributing to the advancement of science through content sharing capabilities, LabRoots is a powerful advocate in amplifying global networks and communities. Founded in 2008, LabRoots emphasizes digital innovation in scientific collaboration and learning, and is a primary source for current scientific news, webinars, virtual conferences, and more. LabRoots is the owner and producer of BioConference Live – which has grown into the world's largest series of virtual events within the Life Sciences and Clinical Diagnostics community.