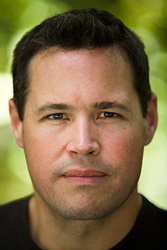 Panama is so full of unique wildlife, and who better to speak to the conservation and ecology of the land than Jeff?
Seattle, WA (PRWEB) November 05, 2015
Today Windstar Cruises announces TV personality and conservationist Jeff Corwin as Windstar's first Private Event host of 2016. Corwin will host the Isla de Coiba: Island Experience Private Event on Windstar's Costa Rica & Panama Canal itinerary on the March 5, 2016 voyage. Corwin shares his thoughts on the upcoming cruise in this video.
Corwin is best known as host of the multi Emmy award-winning TV series Ocean Mysteries on ABC and Animal Planet's Jeff Corwin Experience, as well as for his years of wildlife and conservation work. He will be on hand to host Windstar's Isla de Coiba: Island Experience, a unique event on Panama's Isla de Coiba, an UNESCO World Heritage Site and national park that is accessible only by special permit. Coiba is a marine reserve located off Panama's Pacific coast, and offers guests a chance to view wildlife such as howler monkeys, Scarlett Macaws, turtles, and more in their natural environment, as the island maintains 80 percent of its natural habitat.
Corwin will lead guests through a talk on animal conservation. The experience also includes beach and sport activities such as volleyball, snorkeling, and bocce ball, as well as a full beach barbeque. Corwin also is slated to give an onboard lecture and will join guests for dinner during the journey to create a variety of opportunities for one-on-one interactions with the 212 guests on board.
"We are thrilled to have Jeff Corwin on board to host the Isla de Coiba experience," says Hans Birkholz, CEO of Windstar Cruises. "Panama is so full of unique wildlife, and who better to speak to the conservation and ecology of the land than Jeff? He has made it his life's work to engage and educate the American public on wildlife and nature, and we are excited to have him on board to speak to our guests."
Windstar's complimentary Private Event program, launched around the world in 2015, seeks to provide guests with an exclusive experience specific to the destination where they are sailing. Each Windstar itinerary includes a bespoke experience ranging from island activities in the Caribbean and Tahiti, to wine tasting in Italy, to an equestrian ballet and sherry tasting in Spain. New Private Events debuting in 2016 include feasting on reindeer meat in Iceland; exploring the magnificent marble caves of Bergtatt, Norway; and watching the people of Catalonia, Spain build traditional "human towers."
Select Private Events include a celebrity host, such as Corwin. Past Private Event hosts have including Olympic Swimmer Mark Spitz; Royal Chef Darren McGrady, and former Miss Tahiti Mareva Georges.
You can read more about Windstar's Private Events, including a special video introduction from Jeff Corwin here: http://www.windstarcruises.com/Onboard/Private-Events/.
About Windstar Cruises
Windstar Cruises operates a fleet of small luxury cruise ships known for its intimate yacht style experience and unique voyages to the world's best small ports and hidden harbors. Its three recently renovated sailing yachts carry just 148 to 310 guests and cruise to 50 nations, calling at 150 ports throughout Europe, the South Pacific, the Caribbean, and Central America. In May 2014, Star Pride, the first of three newly acquired power yachts, joined the fleet. In May 2015 the company launched Star Breeze and Star Legend. The power yachts, with a capacity of 212 guests each, double the size of Windstar's fleet, making the company the market leader in small ship cruising with 300 or fewer passengers, with a total of 1,242 berths. Windstar Cruises is a part of Xanterra Parks & Resorts®, which is known for its "Legendary Hospitality with a Softer Footprint," Xanterra's entities include lodges, restaurants, tours and activities in national and state parks, as well as resorts, a cruise line, railway and tour companies.
For more information including rates and itineraries, contact a travel professional or call Windstar at 800.258.7245, or visit http://www.windstarcruises.com.
###