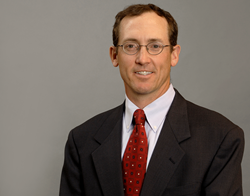 San Francisco, California (PRWEB) November 05, 2015
Cornerstone Research, a leading provider of economic and financial consulting and expert testimony, announced today that Professor Wayne Guay of the University of Pennsylvania has affiliated with the firm. He is the Yageo Professor of Accounting at the Wharton School.
"Wayne is a leading expert on issues related to executive compensation, corporate governance, and valuation," said Cornerstone Research President and CEO Michael E. Burton. "Our clients and our firm will benefit from his deep knowledge and his extensive experience testifying in those areas."
Professor Guay is an expert on executive compensation and incentives, including valuation of employee stock options, insider trading, and the design of executive compensation contracts. His areas of expertise also include corporate governance, financial reporting and the quality and role of financial transparency in governance and contracting, the corporate information environment, firm valuation, financial statement analysis, and damages.
Professor Guay has been retained on a number of high-profile litigation matters and has testified at trial, at deposition, and in arbitration. The venues where he has served as an expert include U.S. district courts, U.S. bankruptcy courts, state circuit courts, regulatory agencies, and an international court.
At the Wharton School, Professor Guay has received an excellence in teaching award. He coedits the Journal of Accounting and Economics and has served on the editorial boards of several other journals, including the Journal of Accounting Research and the Accounting Review. His research has been published in numerous peer-reviewed journals and he has won several best paper awards.
About Cornerstone Research
Cornerstone Research provides economic and financial consulting and expert testimony in all phases of complex litigation and regulatory proceedings. The firm works with an extensive network of prominent faculty and industry practitioners to identify the best-qualified expert for each assignment. Cornerstone Research has earned a reputation for consistent high quality and effectiveness by delivering rigorous, state-of-the-art analysis for over 25 years. The firm has more than 500 staff and offices in Boston, Chicago, London, Los Angeles, Menlo Park, New York, San Francisco, and Washington.
Please visit Cornerstone Research's website for more information about the firm's capabilities in economic and financial consulting and expert testimony.
Twitter at @Cornerstone_Res