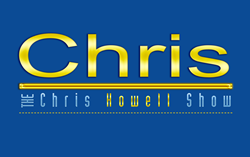 Our hope is that we bring forth the type of programming that will meet people where they are but will then give them the tools and resources to help them go beyond where we met them
DALLAS (PRWEB) November 05, 2015
Founder and CEO of Chris Howell Communications, LLC, Chris J. Howell will premiere The Chris Howell Show and Principles for Success on November 5th to awaiting audiences. For more than 20 years, best-selling author and Dallas-based CEO Howell has told impactful and interesting stories the world over.
The Chris Howell Show will be a weekly web-based talk show program that focuses on a variety of topics pertaining to achieving dreams, receiving advice from notable successful individuals and inspiration through sincere exchanges with interesting people. The show's unofficial moniker, "no interviews, just conversations" used by fans of the show, portray the comfortability of topics both guests and host alike share.
At the core of each conversation, guests on The Chris Howell Show openly and candidly provide their regimes, advice and inspirational moments to an audience looking to wake up and claim their destiny throughout the many facets of their life. Howell's uncanny ability to earn trust with his guests have earned him a reputation that's unparalleled.
"Our hope is that we bring forth the type of programming that will meet people where they are but will then give them the tools and resources to help them go beyond where we met them, " remarked Chris Howell.
Principles for Success podcast is the audio companion to The Chris Howell Show. In this podcast, listeners will be given an opportunity to go beyond the surface of the typical "interview style" banter. An audio version of The Chris Howell Show will be available entitled The Chris Howell Show Audio Podcast. Upcoming episodes under Chris Howell's empowerment listening platform include conversations with:

Joel Osteen
Rob Lowe
Bishop T.D. Jakes
Tyrese Gibson
BeBe Winans
Zig Ziglar
And more…
The show and podcasts aim to have listeners be inspired as the Principles for Success podcast pulls back the curtain to reveal amazing victories after some of the most challenging circumstances. The Chris Howell Show and Principles for Success will air new conversations each week.
The Chris Howell Show, its audio companion and Principles for Success are all housed within The Chris Howell Show app, available for download on Apple and Android platforms. Subscribers will get notifications when new shows air and hear directly from the some of the world's best success-stories, personalities, creators and leaders.
For more information visit http://www.chrishowellonline.com