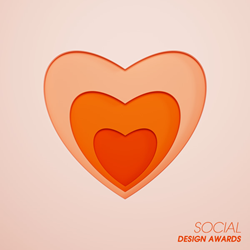 Como, Italy (PRWEB) November 10, 2015
The International Social Design Awards announced opening of 2016 submissions for projects that benefit society, improve quality of the life and create lasting social impact all over the globe. The A' Social Design Award is a multifaceted competition open for both conceptual designs and realized projects by non-profit organizations, design companies and young designers, governmental institutions and industrial companies worldwide.
Entries will be evaluated based on the level of social impact and values, sustainable design solutions together with eco-friendly nature and innovative engineering implementations within a project. Winners will be selected by the international panel of jury composed by 70 members both academic and professionals. Learn more at http://www.adesignaward.com
Laureates will receive prestigious A' Design Prize that includes Design Excellence Certificate, Exclusive Design Award Trophy, Lifetime license to use the A' Social Design Awards Winner Logo, Yearbook of Best Designs, Exhibitions of Awarded Works and Two-Person Invitation to Take Part in the A' Design Awards' Gala-Night at Como Lake, Italy. Furthermore, the winners of the International Social Design Awards will be provided with an inclusive press kit which contains the exclusive interview with the designer and the press release for award announcement carefully prepared. Moreover, all A' Social Design Awards winners will be linked with the most prestigious international design publications, highlighting designers' profiles and projects in addition to being featured on the A' Design Award website.
Deadline for entries is February 28, 2016 with results announcement on April 15, 2016 through the most recognized design publications worldwide.
About the International Social Design Awards
The A' Design Award & Competition aims to support good designs that create social value by recognizing and promoting winning projects worldwide. The A' International Social Design Awards aims to create incentives for young designers, Social Design Professionals and companies for development of socially responsible products and project with a high impact on society. The International Social Design Awards believes that investment in good social design assures constant improvement of social life all over the world. More information available at http://www.whatisadesignaward.com