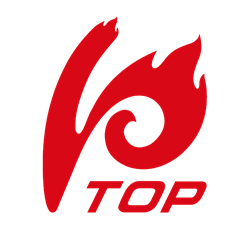 Dublin, IRELAND (PRWEB UK) 6 November 2015
For the 7th time in 8 years, VESDA by Xtralis was named one of the Best Fire Alarm Brands at the 2015 HC360 Fire Industry Award Ceremony, held October 19th in Beijing, China. VESDA by Xtralis was chosen from among hundreds of fire companies for its superior product innovation and customer service. The awards are sponsored by HC360.com, the leading business-to-business electronic platform and media channel in China. David Zhou, Xtralis Business Development Director in China, represented Xtralis and received the award during a ceremony at the Diaoyutai Hotel, in Beijing.
"Xtralis is the true pioneer of very early warning smoke detection. We invented the aspirating smoke detector and have been leading technology innovation for the past 30 years," commented David Zhou, Xtralis Business Development Director for China. "Recently Xtralis launched the third generation of VESDA aspirating smoke detectors, called VESDA-E, featuring multiple innovations, enhanced functionality, and greater performance. VESDA-E dramatically improve the VESDA experience and brings greater values to our customers," Zhou added. Mr. Zhou accepted the award on behalf of Xtralis at a gala ceremony. Xtralis solutions are recognized as best across the globe. This award is the 41st won by Xtralis since 2008, and the 26th in the last 2.5 years.
VESDA by Xtralis is the world's most deployed aspirating smoke detector. VESDA-E is the latest-generation of VESDA, featuring multiple innovative capabilities that dramatically improve the VESDA experience, including increased sensitivity, up to 8% less power consumption per unit area, future proof expandability and programming, analytics to provide unique particle type characterization capabilities, and extensive connectivity options — all while reducing the total cost of ownership (TCO) for the world's best smoke detection. Learn more about VESDA-E at http://www.xtralis.com/VESDA-E.