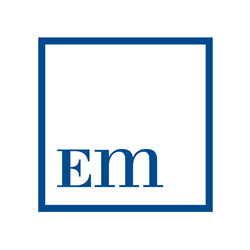 When it comes to financial communications and investor relations in the region, EM is definitely the horse to back.
London, Moscow (PRWEB UK) 6 November 2015
EM is extremely pleased to announce that David Herbert, formerly Head of International Corporate Finance at ING, has joined its Global Advisory Board.
David has more than 20 years of investment banking experience, during which time he worked extensively in Russia as well as other emerging European, Latin American and Asian markets. At ING he oversaw many IPOs, including flagship deals in Russia and across the CIS such as MTS, Wimm Bill Dann, Pharmacy Chain 36.6, KazakhGold and many others. Before embarking on his distinguished career in banking, David worked in the oil and gas industry, holding senior positions at BP in both London and Asia. He was also Executive Chairman of PBN.
Tom Blackwell, CEO of EM, said:
"I have been lucky enough to work with David on a variety of IPOs and other corporate special situations over the years in Russia. His vast experience in international financial markets will bring immense value to EM and the perspective we are able to offer to our clients. We are thrilled to have David onboard."
David Herbert added:
"I have known Tom and other members of his team for a number of years. I admire their passion, their creativity and the consistent quality of what they do.
"When it comes to financial communications and investor relations in the region, EM is definitely the horse to back. I will be pleased if my experience can be of value to them and help them to take their business to new levels."
First announced in October, EM's Global Advisory Board will bring together pre-eminent names to support the four key aspects of EM's business today: Russia, China, international capital markets, and digital. EM intends to complete the formation of the Global Advisory Board by the end of 2015.
About EM
EM is a London-headquartered financial and strategic communications agency specialising in emerging markets, with the market-leading team on the ground in Russia, as well as a growing presence in the US and China. The firm's services include capital markets advisory, financial PR and investor relations, digital, crisis communications and reputation management. The EM team includes former bankers, financial journalists, in-house IR and PR directors as well as digital specialists, all of whom have dedicated their careers to working in Russia, China and other emerging markets.