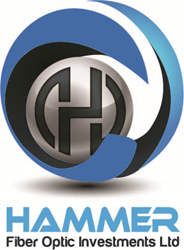 "We're excited to partner with Hammer Fiber in this venture," states Paul Donovan, CFO of Salem management, "the professionalism and expertise they have brought to the table is a sure sign our tenants have a lot to look forward to in the near future."
Point Pleasant Beach, NJ (PRWEB) November 09, 2015
The residents of River Place at Rahway, will be the first to access Hammer Fiber's consumer platform. Hammer Fiber Optic Investments has announced that the construction plans for the new Fiber Optic service to the River Place at Rahway apartments has been approved by the property's owner Salem Management Company.
The infrastructure construction is expected to begin over the next thirty days, with the final phase completed by February of 2016. Hammer Fiber will be bringing High Speed internet service to the building in conjunction with telephone and television service, over their Fiber Optic backbone. Once the construction phase is complete, the residents of River Place at Rahway, will have access to Hammer Fiber's Triple Play Platform, which offers up to 300 mbps Internet Speeds, IPTV service, and VoIP telephone.
Salem Management, a New Jersey based property management firm, which manages both residential and commercial properties throughout the state, is also exploring adding Hammer Fiber's service to several other properties, having already executed Premises Access licenses in three other properties, with expectations on reviewing others.
About Hammer Fiber
Hammer Fiber Optic Investments Ltd., dba Hammer Fiber, is a registered Competitive Local Exchange Carrier in New Jersey and an ARIN registered Internet Service Provider. For more information go to http://www.hammerfiber.com or call 732-333-3808.