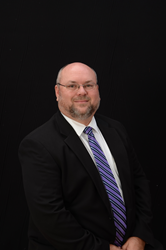 Greensboro, NC (PRWEB) November 08, 2015
Mr. Roof has worked for M.G. Newell for 15 years as an Outside Sales Representative in South Carolina. Prior to joining M.G. Newell, he held several management positions at Dean Foods (Flav-O-Rich Dairy) including Transportation Manager, Assistant Operations Manager and Plant Manager. In his free time, he enjoys all things media and technology, golf, reading and spending time with his family.
About M.G. Newell
Headquartered in Greensboro, NC with divisional offices in Greensboro, Louisville, KY, and Nashville, TN, M.G. Newell is a full service distributor and systems integrator of sanitary processing equipment for the food, beverage, dairy, pharmaceutical, and personal care industries. Established in 1885 as a dry goods store, the company has evolved over the years first to a dairy supply business, and later to its present structure. The company proudly celebrates its 130th anniversary in 2015. For more information, visit their website at http://www.mgnewell.com.