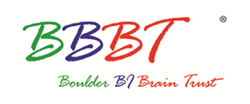 Yellowfin's well thought-out interfaces and dashboards allow business people to focus more on the data and less on the technology behind the scenes. – Claudia Imhoff, Founder, BBBT
Boulder, Colorado (PRWEB) November 05, 2015
On Friday, November 6, 2015, BBBT members will be briefed by Yellowfin's Director of Product Marketing, John Ryan, and North America Marketing Manager, Cheryl Pineau, on Yellowfin's exciting new business-user-oriented BI features, which will continue to transform how people consume analytics.
Yellowfin offers a fresh collaborative approach to enterprise BI with a governed platform designed for making insights more accessible, more shareable, and more action-oriented.
"Connecting to data and visualizing insights has never been easier," said Ryan. "Yet Business Intelligence deployments fail if insights are not the foundation of the decision-making process."
"Yellowfin's focus has always been on the business person using their technology," said BBBT Founder, Claudia Imhoff. "More importantly, Yellowfin's well thought-out interfaces and dashboards allow business people to focus more on the data and less on the technology behind the scenes."
A podcast summarizing the presentation will be available at the BBBT podcasts page and a video of the presentation will be available at the BBBT videos page.
About BBBT
The Boulder Business Intelligence Brain Trust has served the BI industry since 2006. It is a consortium of over 190 industry analysts, experts, and practitioners from around the world. BBBT hosts BI industry vendors who provide extended, interactive briefings, streamed live as webinars exclusively to BBBT members. It's a reciprocal arrangement, the members receive the latest information on current and planned BI tools and technologies, and the vendors get valuable feedback on their offerings, marketing, and messaging.
About Yellowfin
Yellowfin is a global Business Intelligence (BI) and analytics software vendor passionate about making BI easy. Founded in 2003 in response to the complexity and costs associated with implementing and using traditional BI tools, Yellowfin is a highly intuitive 100 percent Web-based reporting and analytics solution. Yellowfin is a leader in mobile, collaborative and embedded BI as well as location intelligence and data visualization.
Over 10,000 organizations, and more than one million end-users across 70 different countries, use Yellowfin every day. For more information, visit http://www.yellowfinbi.com. For regular news and updates, follow Yellowfin on Twitter (@YellowfinBI).