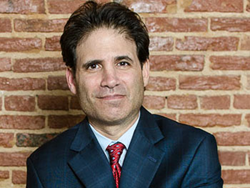 Drunk drivers in this country cause one death every 51 minutes. That's over 28 people a day, and it's unacceptable.
Baltimore, MD (PRWEB) November 07, 2015
Maryland vehicular accident lawyer Steven H. Heisler expressed his approval today of HB0430, the new law which came into effect October 1. The law mandates harsher consequences for drunk drivers whose actions result in the death of another person. Drivers with a .08 to .14 blood alcohol concentration (BAC) involved in deadly accidents will have their licenses suspended for six months for first offenses, and one year for subsequent offenses. The previous penalty was a license suspension of 45 to 90 days.
"Drunk drivers in this country cause one death every 51 minutes. That's over 28 people a day, and it's unacceptable," Heisler stated. "The new law should help reduce these numbers in Maryland."
The penalties increase for the driver with a .15 or higher BAC to a one-year license suspension for first-time offenders. Repeat offenders with a BAC of .15 or higher will have their licenses permanently revoked. Heisler believes these changes in the law will help. "Almost 60 percent of fatal accidents are caused by DUIs with BACs of .15 and over. Additionally, repeat offenders are four times more likely to cause a fatal crash. It is completely appropriate that a repeat drunk driver with a high BAC should permanently lose their driving privileges after a loss of life. We hope that such punishments will stem the tide of DUI-caused injuries and deaths."
The new law also increases the severity of penalties for negligent drivers, suspending licenses of DUI drivers involved in non-deadly accidents for up to 180 days. The exact number of days depends on the BAC level and the number of previous offenses, if any.
Heisler concluded his remarks with comments about Maryland's former penalties for driving drunk. "This law comes on the heels of a study that ranked every state and the District of Columbia based on severity of penalties for drunk driving. I'm sorry to say that Maryland ranked 47th, meaning it was one of the most lenient states for DUIs. We had 141 deaths attributed to DUI in our state during 2014. It is my sincere hope that the tough provisions of the new law will remedy this situation. With one-third of all traffic fatalities in the U.S. caused by drunk driving, it's clear that anyone who drinks and drives is putting their own life, as well as the lives of others, in mortal danger when they get behind the wheel."
About Steven H. Heisler, The Injury Lawyer
Since his graduation from the University of Baltimore Law School in 1988, Steven H. Heisler has focused on making a difference for those who have suffered an injury in Maryland. For more information, please visit http://www.theinjurylawyermd.com/.
Steven H. Heisler, Esq.
The Law Offices of Steven H. Heisler
1011 N. Calvert Street
Baltimore, MD 21202