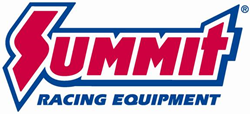 (PRWEB) November 07, 2015
ATK makes some very nice—and very powerful—crate engines. They also happen to make some equally nice aluminum cylinder heads that will give a small block Chevy some added kick.
Cast, CNC-machined, and assembled in the USA, the ATK High Performance Cylinder Heads flow some impressive numbers. The heads with 210cc intake ports, for example, flow 293 cfm on the intake side at .800 inches of valve lift, and 207 cfm on the exhaust side at the same lift figure. That's enough airflow to feed a small block pushing 600 horsepower.
Direct replacements for OEM heads, the ATK High Performance aluminum cylinder heads feature:

Choice of 185, 195, and 210cc intake runners
Choice of 64 or 70cc combustion chambers
Revised exhaust port design to improve header sealing
2.02 inch intake/1.600 inch exhaust stainless steel valves
1.437 inch diameter dual valve springs rated to .600 inch valve lift
Three-angle valve job
Manganese bronze valve guides
Alloy valve seats
Chromoly 7 degree valve spring retainers and single groove 7 degree valve locks
Valve spring locators
5/16 inch pushrod guideplates
3/8 inch rocker arm studs
Perimeter bolt valve cover mounting pattern
Summit Racing Equipment
http://www.SummitRacing.com
1-800-230-3030