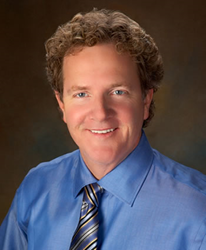 St. Petersburg, FL (PRWEB) November 05, 2015
Patients who suffer from severe dental fear now have the option of receiving sedation dentistry in St. Petersburg, FL, from Dr. Bruce Crawford. Because Dr. Crawford understands the intimidating factors of dental treatments, many of which may cause many patients to prolong care, he seeks to minimize patient discomfort by offering oral, local, and nitrous oxide forms of sedation as necessary.
Dr. Crawford understands that dental fear is very prevalent, often causing patients to avoid receiving necessary dental treatments. Despite the underlying cause of the dental anxiety or fear, Dr. Crawford offers safe and effective sedation dentistry in St. Petersburg, FL, effectively increasing patient comfort levels to allow for necessary treatment. Patients may receive one form of sedation dentistry or a combination of the three different types, based on their specific needs or situation. Oral sedation is administered to the patient in the form of a pill, approximately one hour before the scheduled appointment. It is designed to make the patient calm, in a subtle manner, providing an opportunity for unnecessary stress to be alleviated for the procedure.
Nitrous oxide, also known as "laughing gas", is administered to patients through the means of a special mask. The odorless and colorless gas is safe to breathe and causes feelings of euphoria for the patient. Once the patient is sufficiently relaxed, Dr. Crawford is able to perform the required treatments with ease. Within minutes of discontinuing the administration of the gas, the patient will feel completely normal again.
Local anesthetics are commonly utilized to numb specific parts of the mouth that will be affected by the selected treatment methods. The effect usually lasts for several hours before tapering off completely. Depending on the level of dental fear or anxiety, Dr. Crawford may recommend one or more forms of sedation dentistry in St. Petersburg, FL.
About The Doctor
Dr. Bruce M. Crawford is a periodontist in St. Petersburg, FL, serving as a specialist for more than 20 years. Dr. Crawford not only specializes in treating gum disease and dental implants, he has also served a clinical professor at the University of Florida for more than 15 years. He believes having a healthy mouth leads to a healthy life, and enjoys helping his patients regain their confidence through improved health. To learn more about the dental services Dr. Crawford offers please visit his website at http://www.brucecrawford.com or call (727) 231-5908.